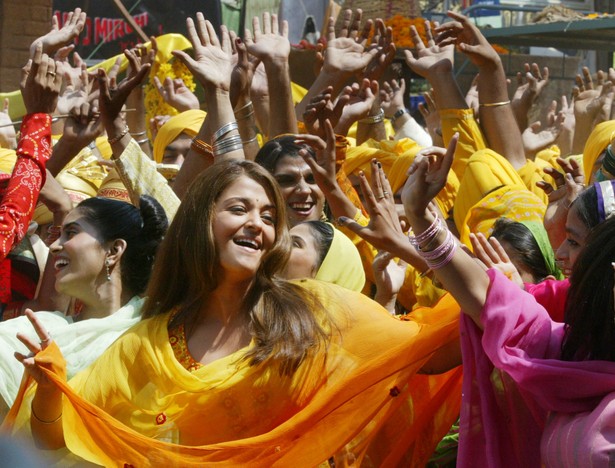 When we asked our readers to tell us how they first encountered Austen, we got responses from all over the world—Greece, Australia, Ireland, Portugal, South Africa. One reader, Sümeyye Ceren Özkan, described reading Pride and Prejudice for the first time in a Turkish translation; several others, including Silvia from Italy, said that Austen's novels were among the first books they read in English. But a notable pattern emerged among some Indian and Pakistani readers who said Austen's work illuminated social strictures in their own communities. Here's Amrit, writing from New York City:
Throughout my life I was encouraged by female relatives and the local Indian community to act, dress, and look pretty and put enormous attention into my outward appearance and reputation, as this would guarantee me successful male suitors. The same goes for my fellow Indian female friends, whose aim it was to marry and have children before 30. To them, marrying and keeping up with appearances was important.

It wasn't until I saw the 2005 Pride and Prejudice movie version with Keira Knightley that I felt inspired to begin re-reading the book at a mature age in my life (late twenties). I related to Lizzy Bennet's character and found it baffling how many things haven't changed in Indian society and societal norms for ladies. Lizzy comes to my mind each time I attend a social gathering and control myself from making a witty remark.

But I know that I am not alone in these experiences. I was a loner when my thoughts and actions weren't in agreement with my female friends or society, but I felt a sense of belonging while reading Jane Austen. In a sense, her writing gave me a shield of confidence to tackle the world as an independent female and to not let anything get in the way of my individuality.
Similarly, Soniah Kamal, a Pakistani writer who now lives in Georgia, got hooked on Austenian sarcasm at 14, when she received Pride and Prejudice as a gift from her aunt:
I was a sarcastic teenager myself, much to my mother's shame—who will marry you?—and I fell in love with Austen's sauciness and irony. Being a girl from Pakistan, I knew marriage was my sole reason for having been born as far as society was concerned, and it wasn't long before Jane Austen had turned into my clever Jane Khala, an honorary Pakistani Aunty, the one who had chosen to remain single against the odds. And Mrs. Bennet and Mr. Collins and Elizabeth and Charlotte, everyone, went from being characters in a beloved novel to everyday Pakistanis all around me. (I affectionately call my mother Mrs. Bennet; she used to be most un-amused but then I got married and had children and everything suddenly became very funny.)

When it came time for me to choose a spouse, I turned to Austen.