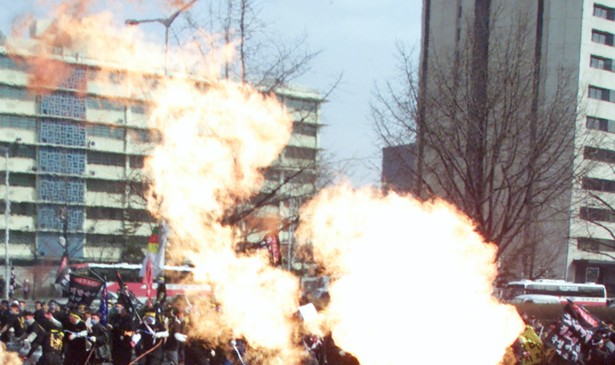 In this item, I argued that America's relationship with China really mattered, and was being disastrously screwed up. Then two readers said: Actually, the relationship with Europe, and with Canada and Mexico, matters more, and is more grievously in peril.
Here are three further entries in this cheery discussion. First, from a foreign-affairs writer now based in the United Kingdom:
I agree with everyone you have quoted, but they all miss the point: We have now picked a fight with every first and second division power centre in the world with the sole exception of India. Modi must be wondering why he has not been elected to the club. And we have simultaneously picked fights with a wide range of third division teams. With the exception of Israel.

George Washington warned against "foreign entanglements". Surely he never imagined we would "entangle" ourselves with almost every type of foreigner at the same time.
---
Next, from reader Joseph E. Britt, in Wisconsin, who has a background in Republican politics and policy. He says I was right the first time, and that the screw-up with China is the one that matters most—because it is the one that might lead to actual war:
I'm afraid I need to push back on your correspondents who argue Trump is doing greater damage to our relations with traditional allies in Europe and elsewhere than he is with respect to China.

For me, the critical element is not what will happen, but what might happen. We cannot know the first; we can be aware of the second, of the possibilities in the future produced by decisions we make now.  Trump is surely doing damage to American relations with countries that have been our traditional friends and supports to American policy around the world.  The damage is serious, and it is being inflicted carelessly, frivolously—which makes it even worse.

It is not, however, likely to lead to war.

War is a real possibility in our future relations with China.