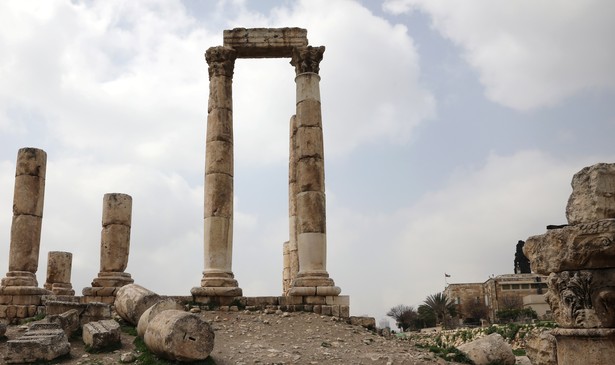 Over the weekend, this space held the third installment in the "Lessons of Rome" chronicles by my friend Eric Schnurer. This one went into the comparison between the Roman Senate, in the era of Cicero and the Catiline conspiracy, and the current one in Washington.
If you haven't read it yet, please give it a try—among other reasons, for the speechwriter's view of classic Latin rhetoric. This third piece also updated the "doomsday sundial"—a Roman Empire twist on the famous "doomsday clock" of the Bulletin of the Atomic Scientists—and set its time to "a year before midnight."
Now, some reader reactions. First, from a reader with extensive experience in national government:
Thank you for conveying the very thoughtful observations of Eric Schnurer comparing our situation to that of late republican Rome.

One striking element is the complacency highlighted by Schnurer at the time of Cicero, and so evident now in the mistaken belief that "it" can't happen here because we're "exceptional."  

As political scientist David Faris observed in a recent interview on "Vox," we could not be more wrong. Republicans are working to deprive the majority of its ability to control the agenda or to change the leadership. If they succeed, the result will be undramatic but definitive: "People are going to wake up the next day and go to work, and take care of their kids, and live their lives, and democracy will be gone."

For all their failures (which have become ever more obvious), the Founders did not have this outlook. They had a lively fear that "it" could indeed happen here, and they constructed the government they made to preclude that outcome.  

Our misfortune is that, partly because of the deficiencies of that design (owing largely to several forced compromises) and partly because of later developments (such as the emergence of parties and of the filibuster), we face the reverse of one of their fears: a dictatorship not of the mob but of an entrenched minority. And we don't seem to be coping with that danger any better than did Ciceronian Rome. So we come to where Faris placed himself in his interview: "My current level of concern is exploring countries to move to after 2024."

He did not quite despair, nor evidently does Schnurer. But the hour is indeed late, and time by our "atomic clock" is swiftly passing.
---