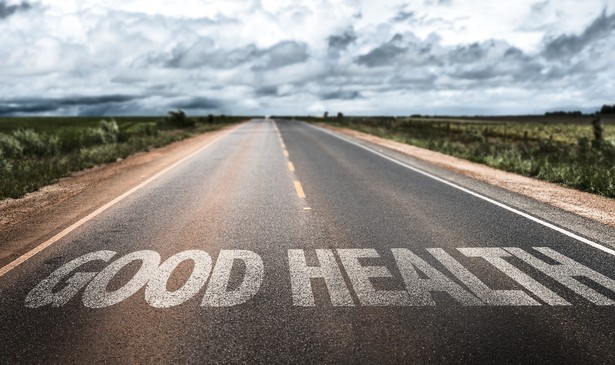 Of the many challenges for America's rural communities, near the top of the list is access to health care. Rural clinics and hospitals are closing across the nation. When they close, it's hard for younger families, and older residents, to stay in town—and harder to attract new businesses, or attract replacements for the doctors, nurses, and other health-care workers who may be retiring from their practices or just leaving town.
Previously we've reported on the realities of smaller-town and rural health care in Brownsville, Texas, and Ajo, Arizona. This is a report from the smallest city we have visited in our travels, in spectacularly beautiful though remote far Down East Maine.
---
Today's health care in Eastport, Maine, traces its roots back to Lyndon Johnson's War on Poverty and the establishment of the Office of Economic Opportunity (OEO). In this, it is like a large number of other small communities across the country. Just as today's libraries bear the century-old imprint of Andrew Carnegie, and many of today's post offices and other public buildings are legacies of construction and mural-painting efforts launched during the Great Depression by Franklin D. Roosevelt, today's remaining rural clinics are, in many cases, the effects of an initiative launched 50 years ago. Along with other OEO initiatives, such as Job Corps, VISTA, and Head Start, that remain to this day, this rural-health initiative has shaped the primary health care in poor or underserved areas long since it was started.
Back in the 1960s, enter a young medical doctor and civil-rights activist with a vision. This was H. Jack Geiger, who had spent time in South Africa during medical school and had seen the positive impact that the community health-care model had in the very poor area of Pholela. Later, back in the United States, he spent time in the Mississippi Delta for the Freedom Summer project of 1964 as field coordinator for the Medical Committee for Human Rights.
When he returned to Boston, Geiger connected his observations in South Africa and the Mississippi Delta. Along with a colleague, Count Gibson, Geiger proposed to the OEO to try out what he had learned by starting two experimental, community-based health-care programs, one in Boston's Columbia Point housing project and the other in the Mississippi Delta. Eventually, these became models for the roughly 1,400 Federally Qualified Health Centers (FQHC) that serve more than 28 million people around the U.S. today.
During our travels for American Futures and Our Towns reporting, my husband, Jim, and I visited two examples of these community-based health centers: Desert Senita Community Health Center in Ajo, Arizona, and the Rowland B. French Medical Center in Eastport, Maine.
Their FQHC designation is a godsend for rural health-care centers. It ensures that the centers will receive, among other things, enhanced reimbursements for patients covered by Medicaid and Medicare, and will offer a sliding scale for those without any coverage. It promises federal malpractice-insurance coverage for providers, extra partnerships for the centers, and more specialist care. Each center is unique in its profile, depending on the community's needs. For example, the Rowland B. French Medical Center has providers for behavioral health counseling, podiatry, radiology, nephrology, and social support. Desert Senita has a regularly visiting cardiologist and ophthalmologist, a certified Spanish translator, and a special phone line with third-party translators for multiple languages.