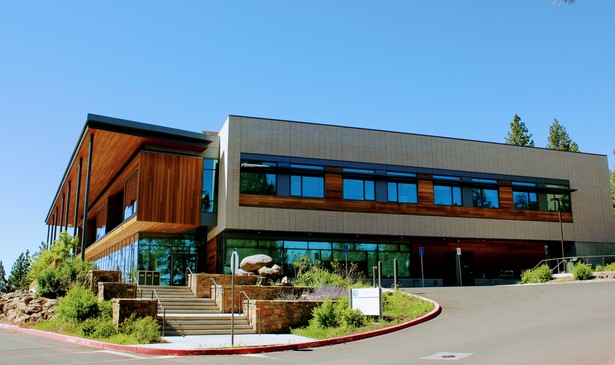 Last week I reported on a conference of community-college leaders that Deb Fallows and I attended in Michigan, and about some of the reasons we've come to believe that community colleges are so important to America's economic and civic future.
Readers weighed in with their experiences and views. First, from a reader in Texas:
Unless I missed it, I think you missed one of the additional key assets of community college, at least here in my state. It is a potential GATEWAY.

Neither of our kids were well positioned for college I am ashamed to admit. Our son thankfully went onto [a local community college] from high school graduation. His sister went onto a state college in Texas from high school.

Our son struggled for a few years to gain his academic footing and direction. Our daughter outgrew her original college and moved onto [a state university in Texas], and then to graduation at [another well-known university].

Our son eventually went from community college to graduate from a state university, Cum Laude. None of this would have happened were it not for Texas's policy on easy transition between community college and state college/university educational institutions once you are in the system and meeting academic standards. And, I would add, automatic acceptance of the top 10% of high school graduating classes.

I have no idea how commonplace this arrangement is across the country, but I have to applaud Texas for this educational feature. Not everybody is ready at HS graduation for a university environment. That should not limit their life's potential. I hope other states do the same.
I agree with the reader that "portability" of credits through different levels of a public higher-ed system is an important opportunity-enhancing feature. Here's a detailed example of how one state, California, has tried to ease the process: It has a site called assist.org, which lets students see which credits are transferable from one California public higher-ed institution to another, under which set of rules. (For instance: The site would let you specify that you'd attended San Bernardino Valley College and were interested in the California State University at San Bernardino or the University of California at Riverside. It would then list which credits for which specific courses could be transferred.)
The reader in Texas adds:
Failure at a 4 year university is indelible in GPA/class rank. I still remember the introductory meeting and the "look to the left, look to the right" speech when I started in the 1960s at [a technology university in the Northeast]. Seemed like we had slipped down to Quantico when I walked between meetings. It also appeared to be a badge of honor of sorts for the school.

Today many of these schools still fail about half the entering freshmen. That is not a positive performance metric. As I stated, our son initially floundered some at community college. That was erased when he transferred to the state university.

I think there is in many places a perception that this is a lower economic class issue. Not true in our family. Worth highlighting.
---