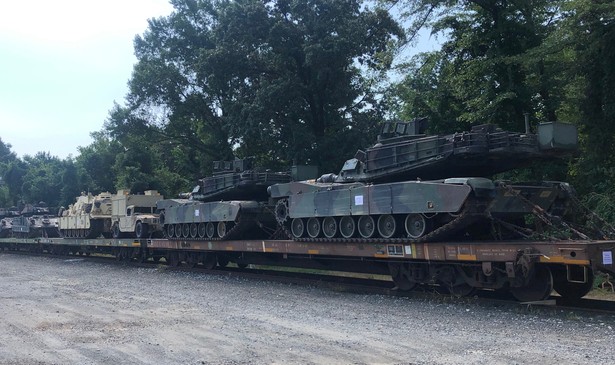 In response to this item yesterday, "There's No Understanding Donald Trump," other readers weigh in.
As a reminder: The main point of the previous piece was that trying to analyze why Donald Trump does the things he does is like trying to analyze the motives of a cat. Each of them acts. Now, more comments.
1) What you're overlooking. A reader at a tech company writes:
I completely agree with this piece, except for one thing.

You and the reader you quote describe the part we see and the part that gets reported.  Absolutely a reality show.

All of the journalistic analysis is far beyond ridiculous.

The other half (below the surface) that is so grossly under-reported is the very Republican direction of decisions made in every agency in the government and by every cabinet member.  These are not made for TV because they are boring to read about.  But they are consistent in how they continue the transfer of wealth to the one percent and the one percent of the one percent.
Several other readers return to this theme: that too much of the press is too wrapped up in the impossible mission of "understanding" Trump, and too few are spending too little time unveiling the what of this era's policies.
---
2) What if this theory is correct? Also on the predicament of the press, from another reader:
Just read the piece about the reader who says, "the people most accustomed to "analyzing" political actions and decisions...are the ones least able to recognize what the world is experiencing with Donald Trump."

I believe he's right and wrong—right in the sense that we have "a structural failure of analysis in the Trump years," but wrong, or not quite right, in his explanation of this.

Specifically, in my view, the problem isn't a lack of understanding about Trump. Rather it's what they [analysts and the press] actually do understand, or at least strongly suspect on some deeper or sub-conscious level, but struggle to accept, because of the problematic implications of accepting this.

For example, suppose the reader is right that Trump is actually governing as if he were doing a reality TV show. How would journalists convey this, without creating the impression that they're irrational and biased against Trump?

I believe the reader's theory is credible, but the idea also makes me very uncomfortable. Were I to tell someone else that I took this notion seriously I would be hyper-aware of how irrational this sounds. Indeed, I hold my tongue with friends and family at times for this reason. I would guess most journalists would experience a similar level of discomfort.

And suppose some of them could overcome this—how do they convey this without discrediting themselves in the process? I think there might be ways to do this, but there's no certainty it would work. Because of that I have some sympathy for journalists and political analysts. At the same time, I'm also extremely frustrated. In my view, alarm bells should be ringing, or at least ringing much louder and clearer. I think we need an equivalent to shouting "the Emperor has no clothes!," but in a way that doesn't make the messenger seem like he lost his marbles.