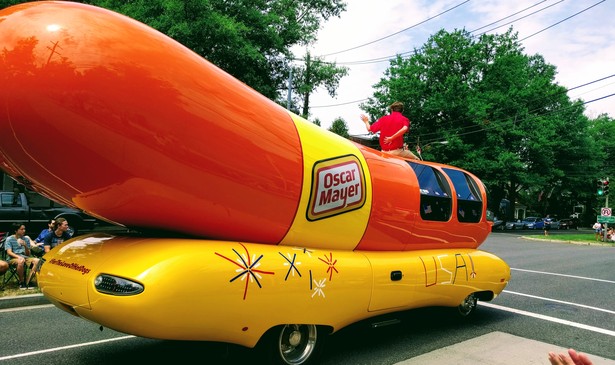 Our two great American holidays are, of course, Thanksgiving and the Fourth of July.
They're particularly American: Independence Day, for obvious reasons. Thanksgiving, because no one else observes it (other than Canadians, who have their own version on their own timetable), or can keep track of when it is. For Americans overseas it's a particularly wonderful gathering day, on what the Brits or Koreans or French people around you assume is just another Thursday.
They have their rituals: In November, when it's cold, we have the family gatherings, the pie and turkey, the stuporous sessions watching football or parades on TV. In July, when it's hot, we have the picnics, the parades, the hot dogs, and the fireworks.