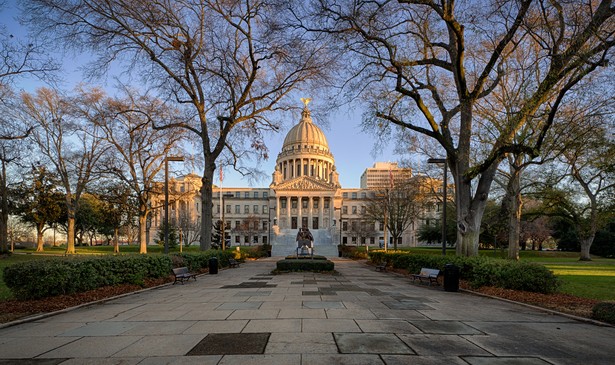 This dispatch is in the form of a newsletter update, on reactions from readers and significant developments around the country on the local-renewal fronts. It follows this Fourth of July post, about Eric Liu's argument for a revival of "civic religion," and this post by Deb Fallows, on our increasing effort to connect, compare, combine, and in other ways "biggify" the multiple, dispersed examples of local renewal around the country.
Four entries in that direction:
1) "Does America need a 'civic religion'?": Eric Liu has long argued yes. Mike Lofgren, a longtime veteran of congressional operations, writes in to say that he begs to differ:
Does America need a civic religion?

No.

This subject, like the thesis that "Democrats need to talk about their faith" (I thought the Constitution banned religious tests for office), is a favorite chew-toy of centrist and left-of-center public intellectuals who fear the Republicans have stolen their clothes with all the flag-worship and similar ritualized razzmatazz. Apart from the tactical issue that the subject plays on the Right's turf, there are fundamental objections.

Religion and modern democratic civil government do vastly different things. It is true that governing entities arose amid all manner of ritual, but they were hierarchical, and religion and state were the same thing.

Enforced ritual is essential to maintaining monarchies, class-based societies, and militaries. The Founders tried to dispense with a lot of the typical ritual of European monarchies for the new republic, such as addressing the president as Your Excellency; and Washington conspicuously wore no medals on his uniform coat.

There are more reasons, but I wanted to keep this brief.
We'll have more on this theme.
---
2) Going home, to Jackson. A reporter for Mississippi Today named Larrison Campbell has been in the national news this week. She has been covering a gubernatorial candidate named Robert Foster, who has now refused to let her ride with him (unaccompanied) on a campaign swing, "out of precaution." Precaution against—oh, it's not worth even dignifying the claim by spelling it out.
Although this has nothing to do with the central merits of Foster's stance, it is worth mentioning that Campbell is openly gay and is married to a woman named Courtenay. Together they are raising two young children in Jackson.
Their home in Jackson is the reason I mention this development. Last year, for Architectural Digest, Larrison Campbell wrote a very nice essay on her decision to move from Los Angeles, where she had spent nearly two decades developing a successful media career, to Mississippi, where she grew up.
Her story is, of course, unique in its particulars, but familiar in its general themes to what Deb and I have heard in many places. Campbell's whole article is here. Some samples:
Sometimes you can be blinded by love or infatuation; friends probably thought we were [to go back to Mississippi]. But in L.A., no one's direct enough to tell you you're acting like a fool. Instead, half a dozen friends showed up at our going-away party with large bottles of vodka and bourbon "to help with the move." Subtext: Adventures aren't often easy …