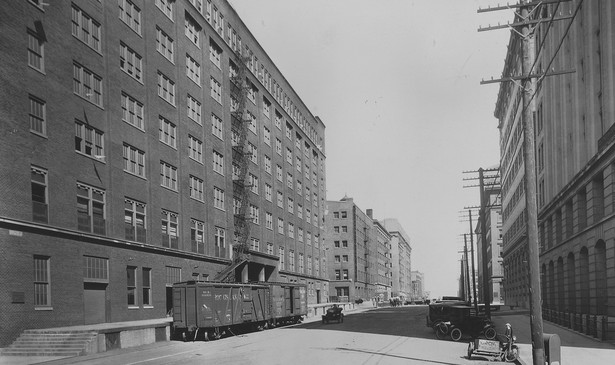 Two previous reports, first here and then here, described the bittersweet heritage of old tobacco and textile buildings in the former mill town of Danville, Virginia.
The bitter was obviously the loss of what had been the city's economic mainstays. The potentially sweet was that Danville never got around to demolishing the old structures—and now is beginning to turn them to new use.
A reader who used to live in Omaha rues the different decision that city made:
I am a historian generally by inclination, and an architectural historian by profession, and so I heartily agree with any and nearly all efforts to adapt old, historic buildings to new purposes …. This make sense both in the place-making and the economic sense.

I thought I'd share with you, although you probably already know [JF note: I didn't], the unfortunate case of Omaha—the opposite, in some ways, as the experience of Danville.

Omaha had a large group of buildings downtown in what they call "Jobbers Canyon."  The area was full of warehouses for the many wholesale and provision companies that were headquartered in Omaha, which (along with Council Bluffs) was a rail hub for Union Pacific Railroad.