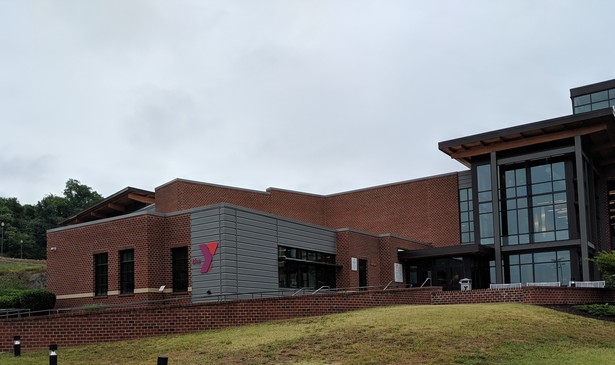 During our years of reporting for Our Towns, I've visited YMCAs all across the country. My quest began as a way to keep fit while traveling. I bought day passes to swim in Burlington, Vermont; Columbus, Mississippi; Redlands, California; Allentown, Pennsylvania; Duluth, Minnesota; and Wichita, Kansas.
If I couldn't find a Y, I would swim at a local public pool, like in Holland, Michigan; Greenville, South Carolina; Dodge City, Kansas; Winters, California; and Bend, Oregon. As a last resort, I turned to nature, jumping into the Snake River in Clarkston, Washington; Lake Champlain in Vermont; Lake Erie in Erie, Pennsylvania; Lake Michigan in Holland, Michigan; the freezing Atlantic in Portland, Maine; and the also-freezing Pacific along the West Coast.
Recently I added another venue to my list: the YMCA of Danville, in the so-called Southside of Virginia, bordering North Carolina. Danville, once a thriving tobacco and textile town, has placed a big bet on its Y as more than a fun and healthy place to work out, or swim, or play basketball. It is an anchor institution for restoring the spirit and pride of Danville.
The YMCA is a natural for this role, with its 135-year history in Danville and now a brand-spanking-new, $15 million, 50,000-square-foot facility on the Dan River. Spurred on by an initial gift from the private Danville Regional Foundation, which was followed by millions more from other foundations, institutions, and individuals in town, the new Y opened in 2014. The building is a beautiful, award-winning design of brick, glass, and exposed beams, with natural light and social space. It became the first development facing the river in more than 100 years, and in homage to that history, the Y also shows off reclaimed wood from the old textile mill that once stood on its spot.