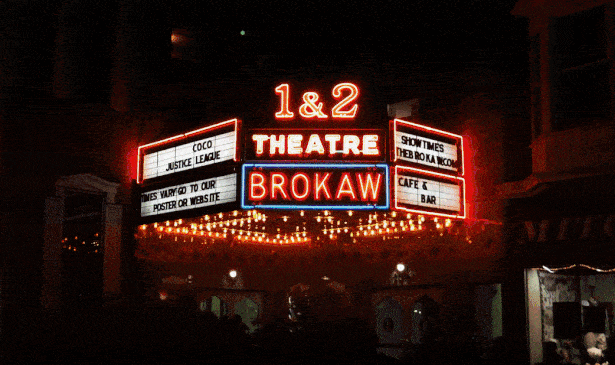 Last month we traveled by car through several cities in Indiana, in a project organized jointly by New America Indianapolis, where our main partner was Molly Martin, and Indiana Humanities, as part of their new two-year-long INseparable program intended to foster conversations across the usual partisan divides. There we worked mainly with the IH director Keira Amstutz and the community-engagement director Leah Nahmias.
New America–Indy's work is largely related to the economic and civic effects of rapid technological change—and how the state's communities and economy can best prepare themselves for the next, inevitable disruptions. (Why do that in Indiana? As pointed out in the previous installment, it's because the state is consistently at or near the top of rankings of manufacturing as a share of employment. Thus it's very heavily exposed to trends good and bad in automation, offshoring, and other industrial shifts.)
Indiana Humanities' programs include efforts to rebuild the structures of discussion, civility, and citizenship within the state. (And why do that in Indiana? Few states illustrate more clearly the coexistence of city-by-city progressive trends, notably in Indianapolis, Gary, Fort Wayne, South Bend, and elsewhere, and a statewide politics more and more closely aligned with conservative national movements. In contemporary shorthand: This is the state of Mayors Pete Buttigieg and Karen Freeman-Wilson, and of former Governor Mike Pence.)
Together these two groups suggested a series of stops along Indiana's I-69 corridor—the "vein of gold," as one local enthusiast put it, because of the manufacturing centers along this route. These first few installments of our new Our Towns series will involve brief overview sketches of three of these cities, highlighting three of the trends we've seen more generally in smaller communities that are discovering new paths forward.
Those three places along I-69 are Angola, Fort Wayne, and Muncie. Let's start with the picturesque small town of Angola.
---