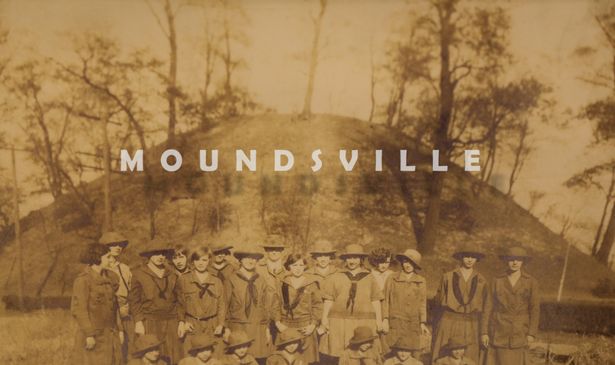 At the end of February, Deb Fallows and I were at an event in Pittsburgh at Alphabet City, a bookstore connected to the wonderful City of Asylum, which we wrote about several years ago. While there, we met John W. Miller, a former Wall Street Journal reporter turned filmmaker and local chronicler, who introduced us to a documentary film that takes a fresh and unusual look at a very familiar-seeming topic.
The movie is called Moundsville, produced by Miller and the Pittsburgh filmmaker David Bernabo, and it is about the travails of a West Virginia town that is coping with a usual-sounding range of Appalachian or declining-industrial-area woes:
Big, thriving factories had provided good, steady jobs—and then they closed, one by one, under pressure from automation or foreign competition. Downtown stores had held the town together—and then the big-box mall took the customers away. Young people who had the choice left town, and didn't come back. The city's population fell. Those who stayed got older, as the town's hopes dwindled, and the remaining sources of work were the mall stores themselves, the fracking business, and a hoped-for tourist economy.
That sounds like a story you've heard many times. The Moundsville film, by Miller and Bernabo, presents the results in a way different from most other documentaries I've seen—but one strongly resonant with the experience Deb and I had in our "Our Towns" interviews across the country these past few years.
You can see the whole film (for $3.99) here, and a trailer is below. (A four-minute "Why Moundsvillle?" video with background on the project is here.)
Moundsville from David Bernabo on Vimeo.
The film is a little over an hour long, and it builds slowly from its economic-shock premise to an ending that is surprising on many levels. (The end involves the central role of a prison in the city's economy and culture, but not in a way you would expect.)
What particularly struck Deb and me were three aspects of the film that were consistent with our experience in interviewing and traveling, but different from the standard declining-mill-town report: