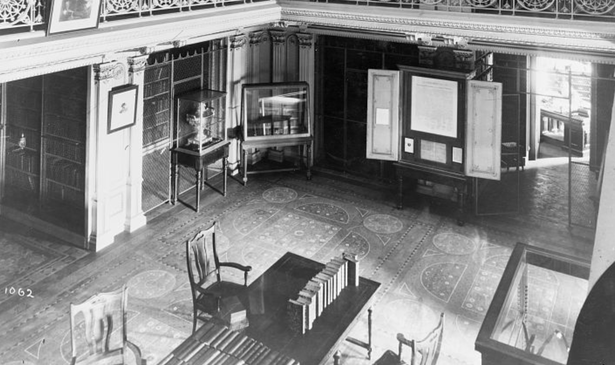 A current member of the U.S. Foreign Service, originally from a non-coastal ag-economy town like those that my wife, Deb, and I have been writing about, describes how the abstraction of "the shutdown" feels to him and his colleagues.
I could set it up further or highlight its implications, but instead I'll just say, Please read and think about his account:
For the first time in my 20+ years as a federal employee, I won't get paid this week.  That hurts, but fortunately my wife—also a federal employee—gets paid out a different account, one that still has a "residual balance."

But probably not for much longer.  At that point, we'll live off our savings while Congress and the White House continue to beat their chests and scream at one another, oblivious to the long-term damage they're doing to our national interests.  

My wife and I have savings to cover the gap, but many of our colleagues aren't so lucky.  The State Department stopped paying salaries this week for nearly half the members of the Foreign Service, many of whom struggle to get by given the high costs of housing and child care in the Washington, DC area.  I don't know how many civil servants also won't get paid, but I assume it's a lot.  Many of them work in low-paid clerical jobs in the DC area, and they can scarcely afford missing a single paycheck.

The so-called Locally Employed Staff, aka the non-Americans who work at U.S. Embassies around the world, are still getting paid, but no one knows for how much longer.  Many of these local staff endure harassment and worse because they work for the U.S. government.  [JF note: Yes, I have seen this around the world, and know how heavily U.S. embassies and U.S. interests rely on these local workers.] Many of them live paycheck to paycheck, and should we stop paying their salaries, it really will hurt.  I suspect many will quit and never come back.

For me, the worst part of this whole thing has been the confirmation—and I say confirmation rather than realization—that few in Washington in either party care about our federal institutions, much less the people who work in them.

My colleagues and I could go bankrupt, and the institutions where we work—the very institutions that made the U.S. the greatest power in the history of the world—could wither and collapse, and almost no one in Washington would care, except to the extent that they could use the personal suffering and institutional failure to bludgeon and blame the other side.  
---