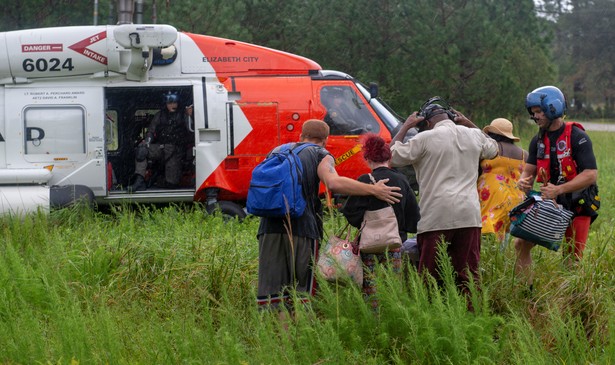 The U.S. Coast Guard is one of the five branches of the U.S. military—with the Army, Navy, Air Force, and Marine Corps—but since 2003 it has been organizationally part of the Department of Homeland Security.
The DHS budget is one of several being frozen or sequestered by the current government shutdown, which is now in its fifth week and the longest in history. Members of the Coast Guard are among the hundreds of thousands of federal workers not receiving pay.
A reader who is part of a Coast Guard family writes:
These are the men and women who are actually engaged in providing security to our country. These folks are literally first responders who create a virtual wall that we take for granted. Whatever we might think about airport security theater, there is no doubt about the amazing work done by the Coast Guard.

Now I've got a kid about to graduate from the Coast Guard Academy, plus I have been following the extraordinary efforts by communities, restaurants, churches, banks, insurance companies... and the Coast Guard itself, in an effort to support so many enlisted folks who are in serious trouble right now. My kid and her friends are fine but what's happening with many enlisted folks is simply horrible.

With that intro in mind, here's what I think is the core issue at hand: this shutdown is a Chickenhawk Shutdown. Like the Chickenhawk Nation, most people have no clue.

Congresspeople get paid. Retirees get paid. Active duty military get paid. IRS refund checks get processed (by people who expect to eventually get paid), and lots and lots of other services continue to be provided.