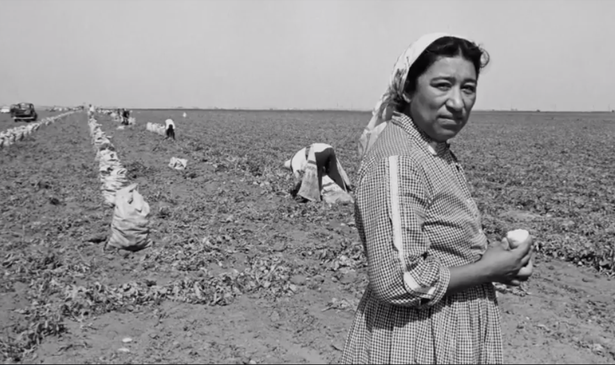 Each spring, the music world hears the name "Coachella" and thinks of a major two-weekend arts and music festival. So attached are the name and the event that the web address Coachella.Com takes you not to the city's official site but one where you can buy tickets for the festival.
The rest of the year, Coachella is a smallish farming community, in the sun-baked desert, where irrigation has supported a date-palm and grapefruit industry and where a mainly Latino farm work force has struggled over the decades for better pay and conditions.
This past spring, as the music festival was about to kick off, I did an item on "The Other Coachella" — the one I had known while growing up in the area, and the one that's still there after the festival visitors have left. The occasion for the post was a new "Story Map" from our friends at the mapping company Esri, which gave a multimedia version of the city and people who dominate the town through the non-festival weeks of the year. The map, called "In the Valley of Coachella," was written by the novelist Susan Straight and illustrated with photos by Douglas McCulloh. It is well worth a return look.
---
There's one more aspect of "The Other Coachella," and another kind of Coachella festival, that are also worth notice. Last month a group called Cinemas Culturas (plus other partners) put on the debut of "Festival in the Fields," a film, arts, and education event meant to focus attention on the region's working population. In a note earlier this year describing the project, Cony Martinez, director of Cinemas Culturas, the festival's main organizer, said:
My mother was a farmworker for over 25 years. Therefore, I decided to create a platform that focuses and honors people like my mother.

The project focuses on the migrant community and the Latino community in general of the Coachella Valley.