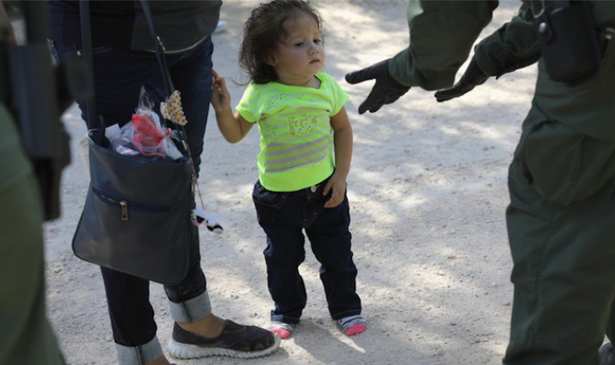 Here are some items from the news that barely break the consciousness-barrier, amid the Kavanaugh confirmation fight and other chaos, but that I expect will be considered significant in the history of our times:
(1) Children. Starting back in the Clinton administration, U.S. immigration authorities have been under court supervision for handling any children who are caught with parents or other adults during border crossings. Together the rules for treating children are often referred to as "Flores standards" or "the Flores settlement," after Flores v. Reno, a case filed back when Janet Reno was attorney general.
The rules are complicated, and you can see more here and here. Apparent violations of Flores, along with basic cruelty, were at the heart of the controversy about separating children from parents at the southern border this past summer.
One important part of current Flores standards is that children apprehended along with adults can't be held for more than 20 days. Having lost a long sequence of court rulings about its "zero-tolerance" approach and other immigration policies, the Trump administration is now proposing essentially to de-impose the Flores limits, through new regulatory guidance. You can read more about what the changes would mean here. (The new approach is likely to be challenged in court, too.)
(2) The future. Human activity produces roughly five times as much carbon dioxide as emissions of methane. But methane is vastly more powerful as an agent of climate change. You can see the details here and here, but as an approximation methane is at least 80 times stronger than CO2 in its short-term climate effect, and as a recent article put it, "its impact is 34 times greater than CO2 over a 100-year period, according to the latest IPCC Assessment Report."