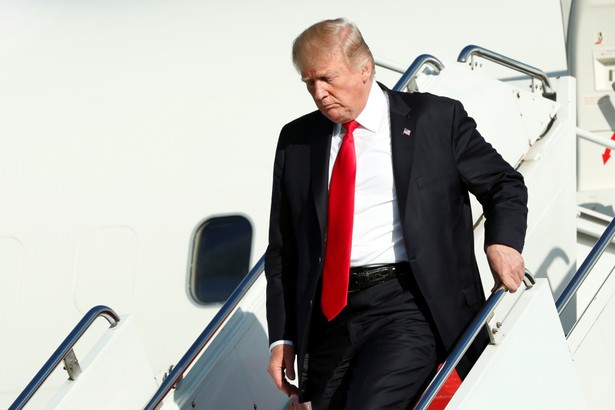 The purpose of my 152-installment Trump Time Capsule series during the 2016 campaign was to record, in real time, things Donald Trump said or did that were wholly outside the range for previous serious contenders for the White House.
I've resisted continuing that during his time in office, because the nature of the man is clear.
But his Twitter outburst this morning — as he has left Washington on another trip to one of his golf courses, as millions of U.S. citizens are without water or electricity after the historic devastation of Hurricane Maria, as by chance it is also Yom Kippur — deserves note. It is a significant step downward for him, and perhaps the first thing he has done in office that, in its coarseness, has actually surprised me. (I explained the difference, for me, between shock and surprise when it comes to Trump, in this item last week.) Temperamentally, intellectually, and in terms of civic and moral imagination, he is not fit for the duties he is now supposed to bear.
***