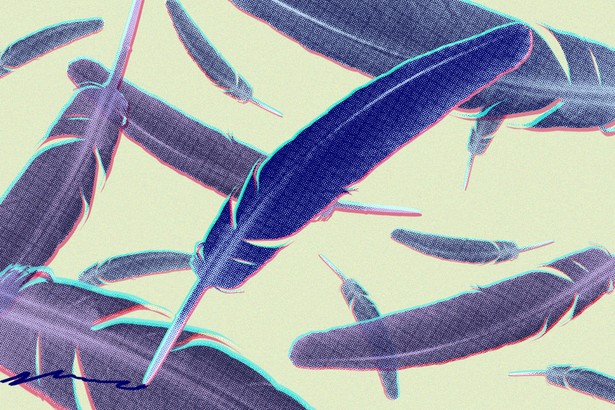 "There are too many favourites," begins the very first response to my callout for favorite Jane Austen lines, from Gillian in Ontario. Readers shared an admirable assortment of them: wisecracks and ironic turns of phrase, expressions of affection, assertions of independence and strength, small bits of wisdom. They drew their selections from a motley array of books and characters, ranging from the ever-quotable Emma Woodhouse to a lesser-known side character in Austen's early epistolary novel Love and Friendship. (The line from the latter, which I had never before read: Run mad as often as you chuse; but do not faint.) But like me—and my parents—most readers chose satirical lines from Pride and Prejudice.
Writing from Germany, Claudia reflected on her first encounter with that book's famous first line:
It is a truth universally acknowledged, that a single man in possession of a good fortune must be in want of a wife.

It is the first line from the book which was my first contact with Jane Austen's writing, at age 19 during my first month at university. When I read that perfect first sentence, endless possibilities appeared in my mind: this book, my new life, oh, the thrill of it all!
Pride and Prejudice was the first of Austen's novels that I read, too, and I remember feeling something similar as I read the line, finally easing open the door to her literary world for myself. But my introduction to Austen—and Pride and Prejudice in particular—came years earlier, as I watched the 1995 BBC series and listened to my dad quote Mr. Bennet's best quips. So I felt most nostalgic when re-reading those lines, chosen by several readers with a shared affection for his witticisms.
Ashley King, for one, favors this "slam Mr. Bennet gives Mr. Collins":
It is happy for you that you possess the talent of flattering with delicacy. May I ask whether these pleasing attentions proceed from the impulse of the moment, or are the result of previous study?
"It is the most outrageous thing anyone has ever imagined a human being saying to another," she wrote. "Oh, I wish it were real and that it really happened! My jaw still drops to the floor when I read it/watch it. The cojones on Mr. Bennet are legendary."
You can watch the exchange here, among other absurd interactions between Mr. Collins and the Bennet family: