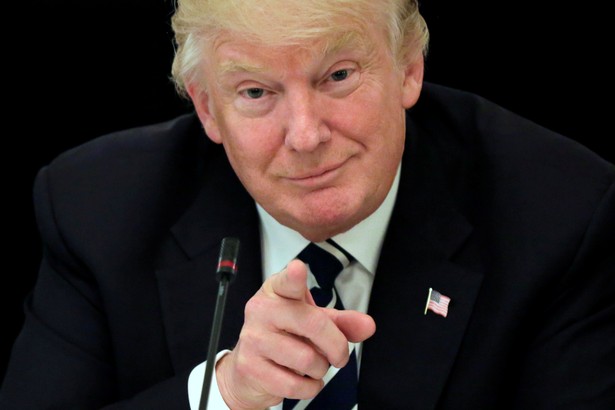 The big hard-news takeaways of President Trump's interview with The New York Times this week were his trashing of his attorney general for being insufficiently corrupt, and the threats he made in the direction of the special counsel investigating him and his circle.
But I'm more interested in examining his mental tics, parsing how he thinks out loud, lying and fantasizing. In September I'm publishing Fantasyland: How America Went Haywire: A 500-Year History—which concludes with an explanation of how Trump is the ultimate embodiment of several deep strains in America's national character. So my reading of his conversation with the Times reporters focuses on his specifically Fantasyland traits—the insistence on blamelessness and imaginary conspiracies, the insecurity and braggadocio and narcissism, the ignorance and incoherence, how he's bedazzled by spectacle and show.
The core of his elaborate excuse for failing to pass health-care legislation, for instance, was that it had been impossible for the Clintons a quarter-century ago and hard for Obama in 2010. "Hillary Clinton was in there eight years and they never got Hillarycare, whatever they called it at the time. I am not in here six months, and they'll say, 'Trump hasn't fulfilled his agenda.'" In fact, the Clinton administration gave up on health care after a year and a half. "I say to myself, wait a minute, I'm only here a very short period of time compared to Obama. How long did it take to get Obamacare?" Fourteen months, he was informed. "So he was there for more than a year."