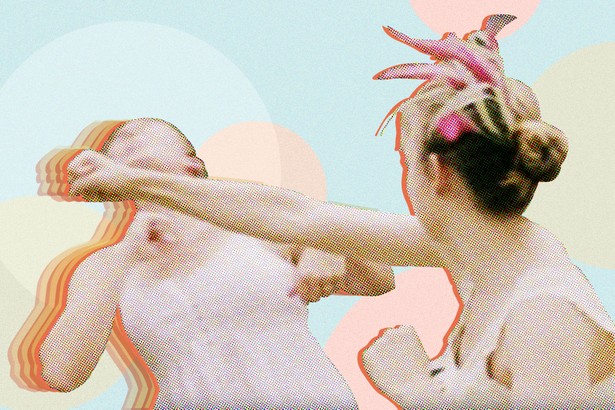 Last week we asked readers to share: What's your favorite Jane Austen-related adaptation? Or, if you prefer: What's your least favorite? What film versions of the novels fill you with joy, or wonder, or ire? What TV shows or web series do you find compelling and true to Austen's insights?
And: You all came through! We got several votes of enthusiasm for books like Amanda Grange's novel Mr. Darcy's Diary and Jo Baker's novel Longbourn, movies like Austenland, TV shows like Lost in Austen, and web series like Jane Austen's Fight Club (for the simple but important reason that, as Lynn Gray, of Harstene Island, Washington, explains, "it's outrageously funny").  
We also got many, many votes for Clueless, Amy Heckerling's 1995 adaptation of Emma. Which, as Cassie Myers of Stanford, California, explained, "captures the emotions and wit of the books, the actors are fantastic, and it reminds me why her stories are so universal."
Or, as Tana, from Denver, put it in explaining her enthusiasm for the story of Cher Horowitz, Beverly Hills resident:
I'm not a Jane Austen fan at all—I found her novels tiring and the endless obsession with class and marriage boring (admittedly, this was as a teen. I haven't yet revisited, and have a sneaking suspicion I'd find Pride and Prejudice tolerable today). All of that said, Clueless is fun! It was released when I was 10, and was bright and shiny enough to enthrall those of us not yet in the race for soulmates. Cher and Dionne's "Whatever" (and Amber's associated hand gesture) didn't just pass through our vocabulary but entrenched itself. We wanted their closets and their cell phones.

As I got older, it's retained that charm and added new layers, as we look back at the early careers of some of our current favorite actors. Jeremy Sisto is awful and perfect as Elton, and I can't think of or hear The Cranberries without thinking of him. Paul Rudd is every guy you meet at a liberal arts college. Breckin Meyer!! And Brittany Murphy, beautiful, charming, hummingbird Brittany Murphy, whose Tai is so resonant and so funny that every time she's on screen I'm laughing and crying—because she reminds me of what we lost when Murphy died. Donald Faison is luminescent. And Alicia Silverstone got Cher.

I remember the movie being marketed as the zany adventures of a ditzy blonde and her narcissistic rich LA friends—and it's definitely that but it's so much more. There is a wellspring of good laughs and good vibes—and some of the finest men collected in one place onscreen. Altogether, I think this is my favorite because it doesn't feel like Austen—it isn't taxing or laborious, but its moral and vision are strong.