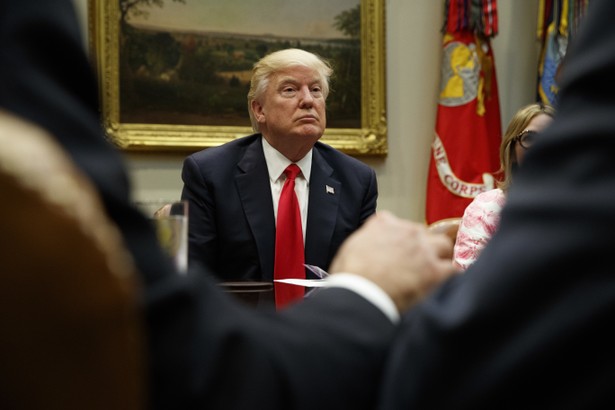 Republicans' plan to repeal and replace Obamacare flopped last week, but President Trump is ready to move to the next item on his agenda: tax reform. This week, we asked Politics & Policy Daily readers what they would like to see the Trump administration focus on now, and why. Thanks to everyone for their thoughtful responses.
Andrew Vernon suggested Trump save his political capital:
The president should focus on things that will make America more competitive and the federal bureaucracies more efficient, e.g. tax reform, infrastructure, regulatory overhaul, etc., instead of wasting what little political capital he had (and taxpayer money) on walls, misguided immigration policies, Twitter rants, attacking the media and judiciary …
Will Taylor is hoping Trump can keep things in perspective, and instigate incremental change:
President Trump should continue to work on tax reform with the understanding that the legislation will take time to develop. The president may not be able to accomplish this legislation this year. In the interim, the president should identify smaller pieces of legislation around which he can build some bipartisan support and his credibility.
But Daniel Scherrer sees appointing and cooperating with an independent investigation of the Trump campaign's alleged ties to Russia as a much higher priority:
Either he should clear his name, or spare the nation a drawn-out ordeal by getting out. There are real and growing concerns that the president of the United States is an agent of the Russian secret police … This issue is beyond politics. Nothing is more important than this.