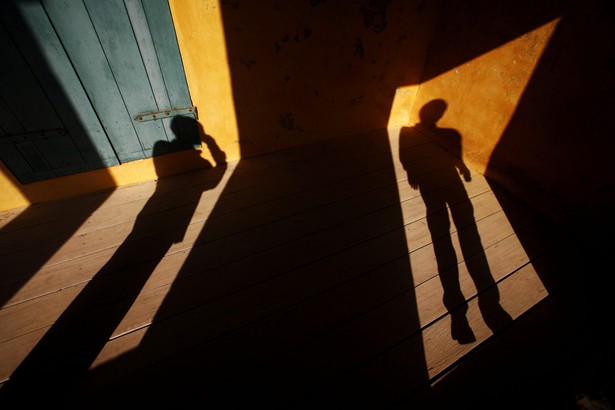 Genevieve writes:
I was speechless after reading Tizon's article because I realized my family also had a slave.

She wasn't "Lola," though, she was "Ate": the Tagalog word for "older sister." Ate was in her early 20s, had long, black hair, and a honey complexion like the rest of our family. When I was in first grade, my family had a vacation going to Seattle. She came with us when we went back home, and I didn't question the situation at all.

Ate became the older sister I never had. She cleaned, and she worked in my family's assisted-living homes. She didn't go outside very often. During family vacations, she would stay behind and care for the house. Thankfully, my parents did not beat her, and rarely scolded her. Ate also had her own room, had her own laptop, and was free to do what she wanted on her own time. She was almost another member of the family, but I could never acknowledge her existence outside my home.

The rest of my extended family had no idea Ate was living at our house. My parents told me and my brother to never mention her, and to keep her a secret. And for good reason: Like Lola, Ate had also overstayed her visa, and was here illegally.

During family gatherings, Ate would stay in her room. I had to make sure that no kids ever went upstairs, where Ate's room was. There was one instance where my aunt arrived home unexpectedly, and I distracted her by showing her my bike in the garage as Ate snuck upstairs.

Ate left when I was 11. The main reason she was able to leave is because my father killed himself. During the night of his death, she hid in my parents' closet, keeping away in case police officers would find her. Only with his passing did my mother come clean about Ate to her sister, and they gave her the means to send her back to the Philippines.

It's been years since I've spoken to her. I've never spoken about her with my mother, and I'm working out the courage now to talk to her and understand what was going on. I have few pictures of her, but the ones that exist show a young skinny woman who has long black hair, and incredibly pale skin. Towards the end of her stay with us, she had become a ghost of who she was.

I only know through social media that she is now happily married with a child. She has bangs and a tan, and just celebrated her mother's birthday. She was able to escape and have the life Lola never had.
We've heard from several readers who said they were able to escape conditions of servitude, some of whom said they'd been forced to work for members of their own families. Their stories are here. Meanwhile Sheila de Guzman, a Filipina American reader, reacts to the irony of using familial titles like Ate or Lola (an honorific for "grandmother") to refer to exploited workers:
This Filipino family, more specifically the parents, called Eudocia Tomas Pulido "Lola" and felt no sting in their words or actions when they were cruel to her. How?!