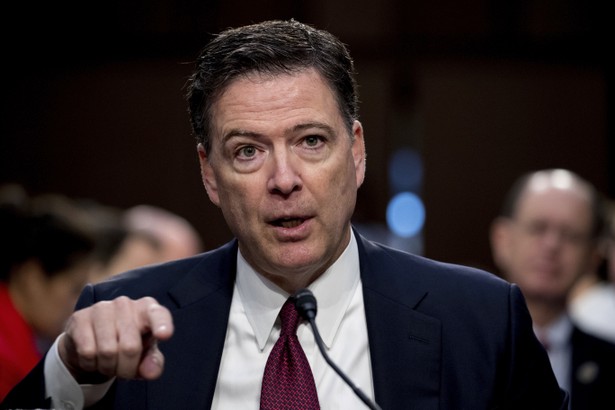 Former FBI Director James Comey testified before the Senate Intelligence Committee on Thursday, as part of the panel's probe into possible collusion between Donald Trump's presidential campaign and Russian officials. It was the first time the public heard from Comey since Trump abruptly fired him on May 9.
Ahead of the hearing, we asked our Politics & Policy Daily readers what they would ask Comey if they were on the Senate committee. We've rounded up some of the most pressing questions, and included Comey's answers where we can.
Several of you were concerned about why former Director Comey didn't say something about his conversations with President Trump if he was concerned about their appropriateness. Here's Jane Rupert:
How much, if any, of your concern regarding Donald Trump's contacts with you about your investigation did you share with Attorney General Sessions (before his recusal) and with Deputy Attorney General Rosenstein before you were fired? And what were their reactions?
In his opening statement, Comey wrote that he did ask Attorney General Sessions "to prevent any future direct communication between the President and me." He added that "what had just happened—[Sessions] being asked to leave while the FBI Director, who reports to the AG, remained behind—was inappropriate and should never happen."
John Consentino wondered why he didn't go further:
Mr. Comey, if it's true, as has been reported, that the president asked you to discontinue the investigation of Michael Flynn, why didn't you report this to the appropriate congressional committees and the Justice Department immediately?