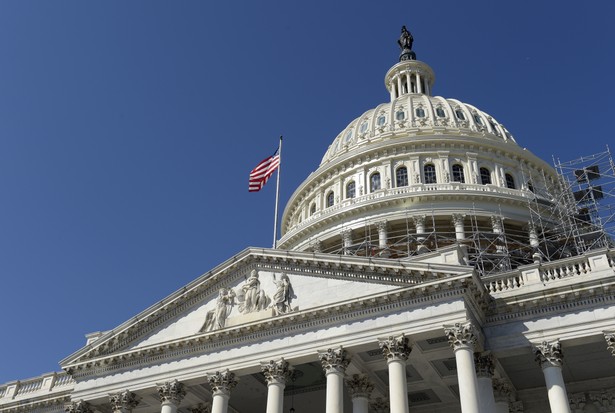 Since early June, Representative Mark Meadows, the chairman of the House Freedom Caucus, has been calling for Congress to cancel its summer recess in order to pass a few key items on the GOP agenda, like health care and tax reform. But lawmakers are reluctant to give up their summer breaks, partly because the recess gives them time to meet with their constituents back in their home states.
This week we asked our Politics & Policy Daily readers whether they think lawmakers should go on recess or stick around to focus on work. The responses were mixed. Stan Hastey breaks it down like this:
This is a hard one; I'm truly ambivalent, as was my fellow Oklahoman, [actor and newspaper columnist] Will Rogers. Once he said: "I don't make jokes. I just watch the government and report the facts." So as to keep on humoring us, then, maybe Congress should stick around for the summer.

On another occasion, though, Rogers said: "This country has come to feel the same when Congress is in session as when the baby gets hold of a hammer." Perhaps they should go home, the sooner the better.
And as Jenette Settle writes:
If there were ever a time when Congress needed a recess to return home, it's now. The country and party is so divided over healthcare, tax cuts, congressional salaries, immigration … Now more than ever our elected officials need to hear from their constituents.
In particular, Ginger Jefferson is worried about getting a chance to speak her mind about the health-care proposal Senate Republicans revealed on Thursday:
If they were wise, thoughtful, patriotic representatives of all the people of this country they would go on recess and allow the public to weigh in on their "Repugnant Care" bill. Give the public the opportunity to actually read it, ask questions, and assess how it will affect millions of Americans.
Joe Bookman thinks maybe lawmakers would learn something new at their town-hall meetings. When they get back, "each one can present the one issue or thought that they disagreed with but heard many times."
But many other readers think lawmakers have had ample time to meet with constituents—and can do so whether they're home on recess or not.