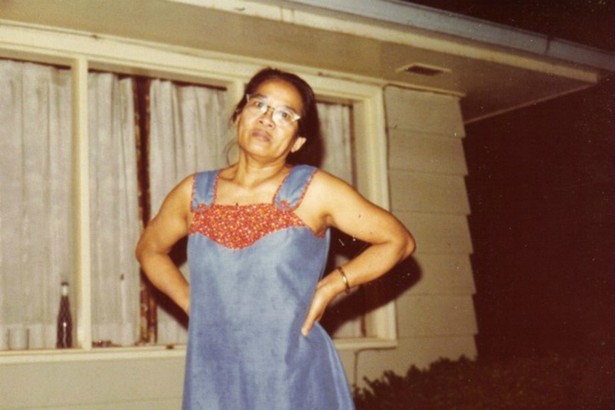 In response to Alex Tizon's essay "My Family's Slave," Richard Buck writes:
I am stunned by Alex's story. Alex sat at a desk right beside mine for six months when we were both reporters at The Seattle Times. He was immensely talented and well-liked as well as respected.

When I learned his story would be on the cover of the magazine I was proud. Now, my feelings are mixed.

On the one hand, Alex was a dogged reporter, a talented writer, a friendly colleague. He certainly did a good job writing this story. I am sorry for the loss of a good journalist who was my co-worker.

But on the other hand, I'm embarrassed (I wonder: Why does any of this rub off on me?) that he did not do much more, much sooner to improve her life. Knowing what he did, why did he allow his mother to continue to "own" this woman? And why did he want The Seattle Times to publish an obituary after Lola's death that failed to recognize the most significant fact of her life?
Several other readers also pointed out that obituary, in which Alex had described Lola to a reporter as a devoted grandmother figure who devoted her life to "cooking, cleaning and caring for three generations [and] asked for nothing in return." The newspaper's response to The Atlantic's story is here.
Of the hundreds of emails we've received in response to Alex's essay, nearly all express being moved by the story. Katrina Langford calls it a masterpiece: "I can only imagine how difficult this journey was to make as a writer." Frank Daniels calls it "an amazing article, by an amazing and compassionate man." Ruby Moon calls it a love letter: "It touched me to the point that it made me cry." Many describe intense emotional reactions: tears, shaking hands, sweaty palms, and an inability to stop reading. They write about reading and weeping at work, in class, or in the middle of the night, as if Lola and Alex had entered their lives. From Magdalena Chudzinska:
I've just read the article "My Family's Slave" by Alex Tizon. I cannot thank him, but I'd like to thank you for the opportunity to read such a beautiful story. I've been reading it for three days, during my little pauses at work. Couldn't have finished it at one blow, because was always starting to cry and my team was asking me if everything was fine. I'm puzzled and cracked inside after this story … but that's good.
These responses point to the resonance of Alex's personal narrative: His perspective makes the story of Lola all the more vivid, because of—not in spite of—its flaws and his guilt.
However, Rob Byron, another reader, points out the limits of that point of view:
Jeffrey Goldberg hedges in his editor's note by saying Alex Tizon's piece is "the sort of journalism The Atlantic has practiced since its inception." Respectfully, I would ask Mr. Goldberg to prove it. It's straight memoir, soup to nuts, and the editorial decision to print it without any further reporting to prop it up seems dubious. Readers are left with too many questions: Was the point to raise awareness about the plight of unpaid or underpaid domestic workers in the U.S.? Was it to exorcise family guilt?

A friend of mine who's a respected editor and colleague had this to say: "Hopefully some talented journalist will pick up the thread and report from [Lola's] hometown about the slave system still in place there or dig deeper into slavery in the U.S. I'd like to see that journalism."

So would I.
We'll be publishing several articles to follow Alex's essay, situating his story in a broader cultural and economic context. The first, by Ai-jen Poo, discusses the persistence of modern-day slavery in the U.S. We'll also be publishing the personal stories of readers like Claudia, who experienced conditions similar to those Lola did. If you would like to share your story, please email hello@theatlantic.com; let us know where you're writing from, and whether you'd like to remain anonymous.