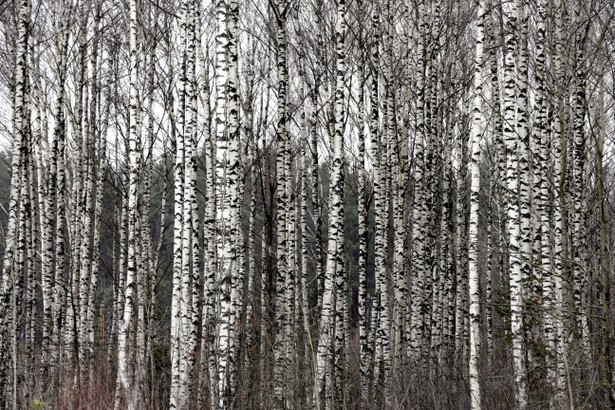 Since Mother's Day is right around the corner, this week I'll share some verse by a poet my mom loves: Robert Frost. Here's a bit of Frost's "Birches:"
I'd like to get away from earth awhile
And then come back to it and begin over.
May no fate willfully misunderstand me
And half grant what I wish and snatch me away
Not to return. Earth's the right place for love:
I don't know where it's likely to go better.
I'd like to go by climbing a birch tree,
And climb black branches up a snow-white trunk
Toward heaven, till the tree could bear no more,
But dipped its top and set me down again.
This poem, along with two others which appeared in the same issue, marked the first time Frost published his writing in The Atlantic. But it was not the first time he'd tried; that attempt, as Peter Davison recalled, occurred three years earlier:
Sometime in 1912, before Robert Frost made his famous leap to "live under thatch" in England, where he would become known as a poet, he sent some of his poems to Ellery Sedgwick, the editor of The Atlantic Monthly, and in due course received a personal reply that read, "We are sorry that we have no place in The Atlantic Monthly for your vigorous verse." Frost's submission included some of his finest early poems—"Reluctance," for example.
It was only after Frost published his first two books of poetry in England and began attracting acclaim as "a new American voice" that Sedgwick reconsidered, and offered to purchase several of Frost's poems sight unseen. And so "Birches," "The Road Not Taken," and "The Sound of Trees" were published in our August 1915 issue.