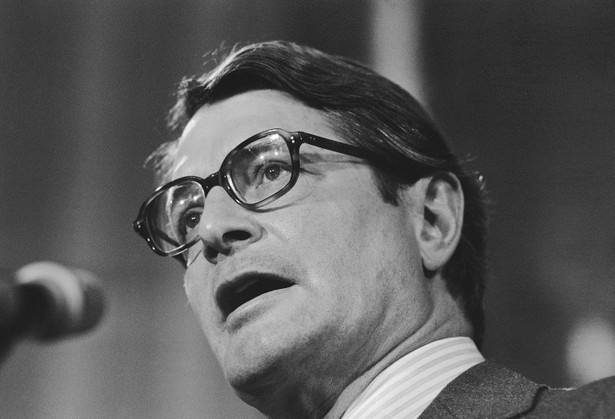 Last week, Jim Fallows, who covered the fallout from the  Watergate scandal 45 years ago, wrote about five reasons why President Trump's firing of FBI Director James Comey may pose an even greater challenge to the American system. In response, Stephen W.—a reader who was then a "young, idealistic college grad" working in Massachusetts politics—shared his own memory of the Saturday Night Massacre:
On the Saturday evening of October 20, 1973, I received a phone call from a mentor, Tom O'Donnell, a partner at Archibald Cox's Boston law firm. I had heard the news earlier in the day: the firing of Cox, and the resignations of Elliot Richardson and William Ruckelshaus. Tom asked me if I could perform a favor. AG Richardson was about to land at Logan Airport and needed a ride to his home in Cohasset.

As I pulled up to the terminal curbside, I saw the tall, horn-rim–spectacled figure standing alone in the faint light. I greeted him softly, "Welcome home, sir," and took his buckled valise from his hand to place it in the trunk. As we made our way down the Southeast Expressway toward the south-shore enclaves of Yankee Brahmins, the night seemed particularly dark and gloomy. Very few people were out and about. I distinctly remember feeling the weight of the moment.

I feel the same weight today as I watch the Trump family tragedy play out. But I also remember the quiet countenance of Mr. Richardson. It was a profile of a patriot, putting country before party or self-interest. His expression was calm and deeply reflective as he sat in the front seat next to me, without a hint of anger or upset. There were no words of any import exchanged between us. It didn't seem appropriate to intrude on his thoughts.

We exchanged a simple "thank you and good night," as I passed his only bag back to him. As I pulled out of the long driveway of the dark and secluded home, the encounter left me with a deep impression of the significance of integrity and reputation in the course of all human affairs.

Your article triggers my memory—a very personal memory of the import of our solemn duties and responsibilities exercised for the preservation and protection of those exceptional ideals of democracy, against those who would suborn the rule of law.
Dozens of other readers wrote in to share their thoughts about those duties and responsibilities, as exercised by government officials and private citizens in Nixon's era and ours. Fallows passed the emails on to me, and I've collected a number of them here. From Dan Kimmel:
Excellent article, but, like many, it glosses over the role of Robert Bork in the Saturday Night Massacre. I was no fan of Bork and was glad he never made it to the Supreme Court, but when he became acting head of the Justice Department, he told Richardson and Ruckelshaus he would fire Cox because he believed that the president had the authority to so order, but then he would resign in protest as well. Richardson and Ruckelshaus prevailed on him NOT to resign because there was serious doubt as who, if anyone, was legitimately next in line at the Justice Department. It fits the later narrative of the right-wing Bork to depict him as a willing Nixon stooge, but that was not the case.
According to The New York Times's 1987 account of those events, Bork apparently considered the firing of Cox to be a question of legal authority, whereas Richardson and Ruckelshaus resigned because of moral, not legal, concerns. But as another reader, Randy, points out, acting on principle can also be good politics:
As a follow-up to this article, I would suggest an article about what happens to politicians that bite the bullet and do what's right for the country, not their party. Howard Baker and others, for example, became heroes. Did any of the Republicans that turned on Nixon lose?