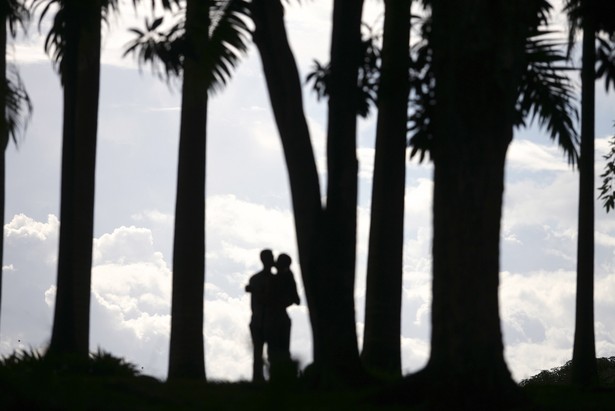 I first read Pablo Neruda's collection of 100 love sonnets when I was 11 or 12, and I remember dog-earing the page of my library-book copy on Sonnet XVII. I hadn't been in love yet, and didn't have any real-life feelings with which to frame or understand the poem. Yet something about it tugged at me—tugs at me still, 12 years later, with more than one heartbreak under my belt. The love Neruda describes here is all at once quiet and intense, uncomplicated and overwhelming. It's a secret shared only with the object of his love, made all the more beautiful by that intimacy: "I love you as the plant that never blooms / but carries in itself the light of hidden flowers."
Neruda wrote this sonnet (as he did all 99 of the others) to his third wife, Matilde Urrutia, with whom he had an affair during his second marriage. The nature of their love, which was hidden for so long, seeps through in Sonnet XVII's lines about darkness, secrets, shadows. The collection itself begins with a beautiful dedication to Matilde, which reads, in part: "I built up these lumber piles of love, and with fourteen boards each I built little houses, so that your eyes, which I adore and sing to, might live in them."
There are so many poems in this collection that feel vitally important and true to my own life: poems that express hunger, desire, desperation, or a profound sense of loneliness even in the deepest and most intense feelings of love. (From Sonnet XI:  "I crave your mouth, your voice, your hair / Silent and starving, I prowl through the streets.") But Sonnet XVII gets me for its expression of a feeling at once unbearably sweet and possibly codependent. So many of us have this tendency—to try and squish ourselves so close to another person that we can no longer remember where the seams are:
… so I love you because I know no other way

than this: where I does not exist, nor you,
so close that your hand on my chest is my hand,
so close that your eyes close as I fall asleep.