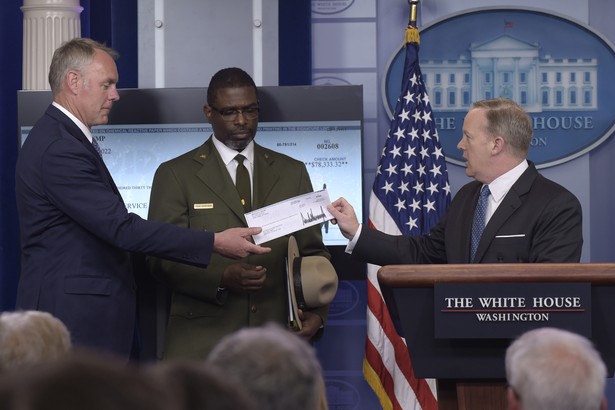 After the election, Donald Trump said he would donate his annual presidential salary to charity. On Monday, White House Press Secretary Sean Spicer announced that the president chose to give away his first-quarter salary of $78,333 to the National Park Service, to be spent on the upkeep of America's historic battlefields. Spicer said Trump was presented with a number of options before coming to his decision. So this week, we asked Politics & Policy Daily readers to suggest recipients for any future salary donations.
Dozens of readers responded that the president should donate his salary to Planned Parenthood, because of recent threats to the organization's funding made by congressional Republicans and members of the Trump administration. Many more of you suggested that Trump donate next to the Meals-on-Wheels program, because of his plans to cut it from the budget. From Diane Miles:
Meals on Wheels is a very worthwhile service for homebound elders who can't leave their homes to shop, don't have enough money for nutritional meals, or find preparing meals difficult. The Meals on Wheels program nationwide is a lifeline for isolated individuals without support systems, family, and/or ability to prepare meals as they had when they were younger.