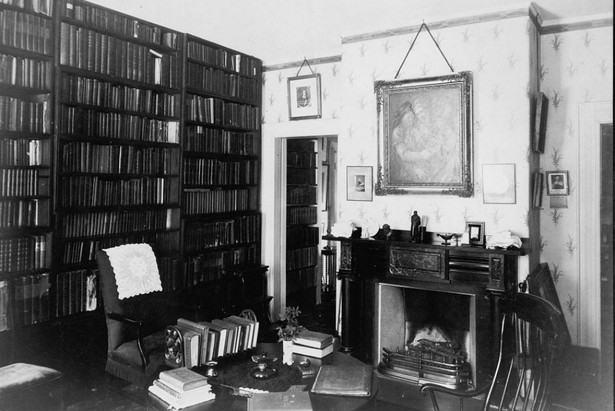 In "Emerson," composed in 1868 and published posthumously in our December 1904 issue, theologian Henry James Sr. reflected on the distinct impression Ralph Waldo Emerson made upon his readers:
No writer so quickens the pulse of generous youth; so makes his brain throb and reel with the vision of the world that is yet to be. … Mr. Emerson was never the least of a pedagogue, addressing your scientific intelligence, but an every way unconscious prophet, appealing exclusively to the regenerate heart of mankind, and announcing the speedy fulfilment of the hope with which it had always been pregnant.
Emerson applied his impassioned insight to a variety of topics in The Atlantic, but maybe most notably to the questions of freedom and equality at the heart of the Civil War.
In 1863's "Boston Hymn," Emerson connected the fight against slavery to the virtuous founding ideals of his home city, and of America as a whole. Narrated by God, the poem characterizes abolitionism as divine and honorable:
And ye shall succor men;
'T is nobleness to serve;
Help them who cannot help again;
Beware from right to swerve.

I break your bonds and masterships,
And I unchain the slave:
Free be his heart and hand henceforth,
As wind and wandering wave.