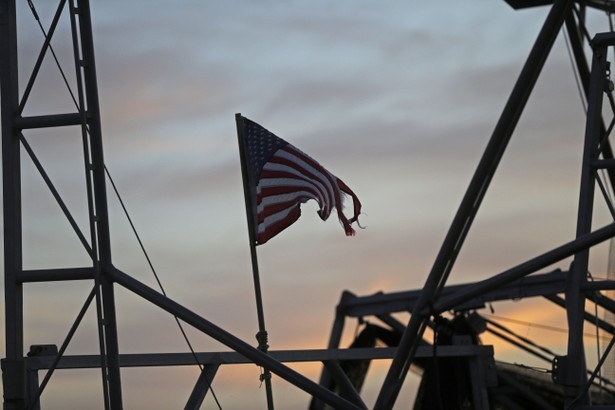 Yesterday I wrote about the patriotic myth of "Paul Revere's Ride," recounted in Henry Wadsworth Longfellow's famous 1861 poem.
Longfellow's fellow Atlantic founder John Greenleaf Whittier put a similar, though less historically accurate, myth to paper in "Barbara Frietchie," from our October 1863 issue. The poem—inspired, like Longfellow's, by the abolitionist cause—tells the story of an elderly woman who refused to lower her American flag when Confederate forces marched through her Maryland town:
Forty flags with their silver stars,
Forty flags with their crimson bars,

Flapped in the morning wind: the sun
Of noon looked down, and saw not one.

Up rose old Barbara Frietchie then,
Bowed with her fourscore years and ten;

Bravest of all in Frederick town,
She took up the flag the men hauled down;

In her attic-window the staff she set,
To show that one heart was loyal yet.