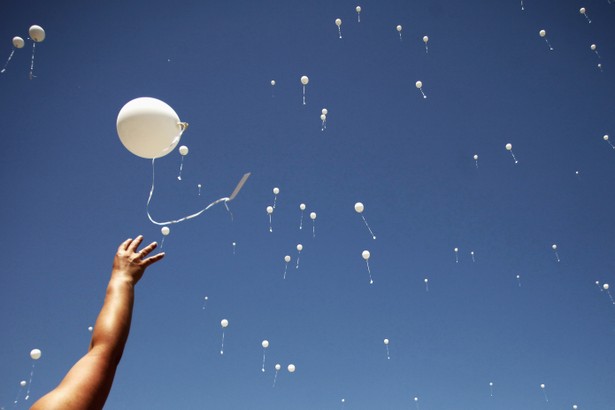 "One Art" is the only poem I've ever lost. My high-school English teacher gave me a wallet-sized copy that I misplaced, along with the wallet, the next year. The wallet I replaced, twice; the poem I did not. Still, a year walking around with it in my pocket was enough to learn the opening lines:
The art of losing isn't hard to master;
so many things seem filled with the intent
to be lost that their loss is no disaster.
But the poem is only about the loss of commonplace items on its surface. As the poem implies, Bishop's life was full of losses of all sizes: "my mother's watch," "three loved houses," "a continent." And though matching art to autobiography can often miss the point, here it illuminates. As she wrote "One Art," writes Megan Marshall, Bishop stripped draft after draft of references to a pair of "blue eyes" belonging to her lover Alice Methfessel, whose rejection—along with the suicide of Bishop's previous partner, Lota de Macendo Soares—is believed to have inspired the poem. Meanwhile, the poem's recurring first line "The art of losing isn't hard to master," remained the same in all 17 drafts. (This all might sound a bit depressing, but Methfessel and Bishop would later get back together.)
Still, there's much more to see here beyond coded insights into Bishop's life (you can read our latest issue for that).