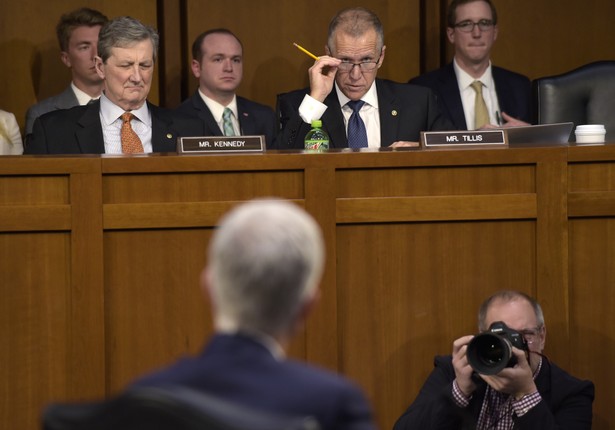 Monday marked the beginning of what will probably be Judge Neil Gorsuch's toughest job interview: his Supreme Court confirmation hearings. This week, we asked Politics & Policy Daily readers what they would ask Gorsuch if they were on the Senate Judiciary Committee. Here are some of our favorite questions from readers.
Keli Osborn is curious about how the judge would rule on previous Supreme Court cases:
How would your judicial philosophy of originalism have influenced rulings on Plessy v. Ferguson, Brown v. Board of Education, Griswold v. Connecticut, Bigelow v. Virginia, and Obergefell v. Hodges?
Bill Rogers simply wants to know which Supreme Court justice Gorsuch admires most—and why.
Susan Perkins would ask specifically about the case Shelby County v. Holder: "Do you have any views on the Supreme Court decision that limited the Federal Government's power to monitor state election laws for their discriminatory impact?"
Catherine Tanaka thinks it's absolutely crucial to know where Gorsuch stands on climate change:
So many of the problems on Earth stem from the heating up of the world, from lack of water, to the die-offs in the ocean, from which so many people get their food, to coastal flooding, and to famine leading to wars and mass migrations. No other problem needs such a coordinated approach. If we don't fix the climate, really, what else matters?