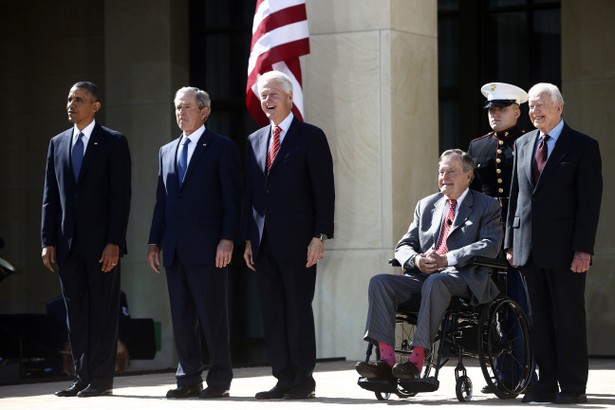 On Monday, February 20, we'll celebrate Presidents' Day. So this week, we asked our Politics & Policy Daily readers: What U.S. president do you admire most—and why? We received dozens of thoughtful responses, but here are a few of our favorites.
For Dolores Oliver, the answer is George H. W. Bush. She admires his ability to "work beyond ideological barriers":
First, Bush was willing to resist pressure to aggressively brag about the fall of the Soviet Union. This approach reminded me of Lincoln's commitment to welcoming back the South after the Civil War. He worked hard to respond with humility and support to bring the former Soviet satellite countries into the international community and eventually Russia too. Had the West come out with a prideful, bellicose attitude, perhaps we would be far worse off in our relationship with Russia than we are currently.