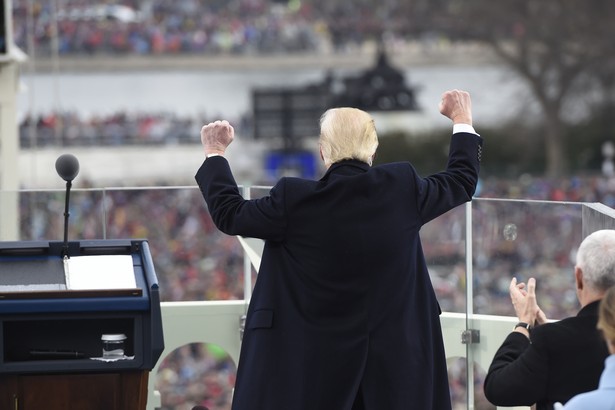 On Monday, President Trump issued a proclamation declaring January 20—the day of his inauguration—"National Day of Patriotic Devotion." In 2009, Barack Obama declared his own inauguration to be a "Day of Renewal and Reconciliation."
So we asked our Politics & Policy Daily readers what they would call their Inauguration Day if they were elected president. We got dozens of thoughtful—and hilarious—responses. Here are some of our favorites:
"A Day of Grateful Living," suggested by Seth Langston
"Day of Reflection, Compassion, and Service," suggested by Sue R.
"A Day of Denial, Anger, Bargaining, Depression, and, Finally, Acceptance," suggested by Tucker Perry
"National Day of Pinot Noir, French Bread, and Salami," suggested by Dan
"Just Another Wonderful Day of Opportunity," suggested by Michael O'Meara. He adds:
Responsibly using the powers granted to each person by the U.S. Constitution, we can take pride in our efforts to make incremental improvements each and every day; thus, making every day just another day of wonderful day.

P.S. The declaration would be followed by a recording of the song, "What a Wonderful World," sung by Louis Armstrong.
"Day to Start Walking Our Talk," suggested by Rozella Stewart
"National Dance in the Streets With Men in Kilts Day," suggested by Victoria Medaglia. She adds:
And I would do so well before the fact so the boys could all kilt themselves out. I speak from experience when I say there's nothing sexier than the swing of a kilt in full waltz or reel.
"National Honor-the-Facts Day," suggested by Steve Ross