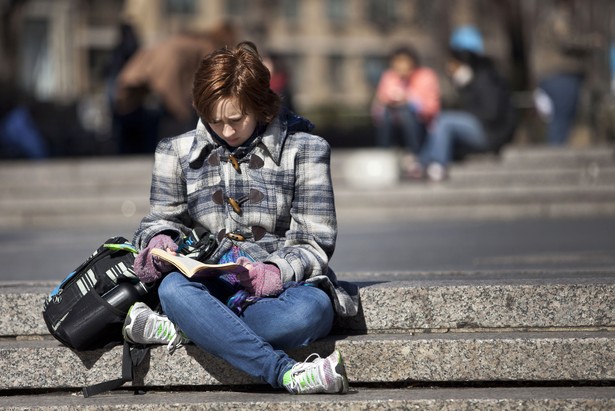 President Obama told The New York Times that reading books like The Three-Body Problem and The Underground Railroad helped him "slow down and get perspective" during his eight years in the White House.
This week, we asked our Politics & Policy Daily readers to share which books inform their daily lives and help keep things in perspective. Here are some of our favorite responses.
Tom Lucas suggested The Nightingale by Kristin Hannah:
The story of how French citizens faced so much difficulty during the Nazi occupation is relevant today when we talk about ISIS and how they took over cities in the Middle East.  I'm sure many of those citizens didn't want to take in the soldiers but were forced to do it in order to protect their families.  We are so far removed from this kind of suffering that it can be difficult to imagine, and understanding it more makes me appreciate how small our problems in America are by comparison.
Thomas Gierach suggested both fiction and nonfiction: Blood Meridian, by Cormac McCarthy, and Stamped From the Beginning, by Ibram X. Kendi.
Gail Driscoll enjoys Barack Obama: The Story by David Maraniss, Jon Meacham's American Lion, and J.D. Vance's Hillbilly Elegy—which she says "exposes the complexity of the problems facing much of the Rust Belt."