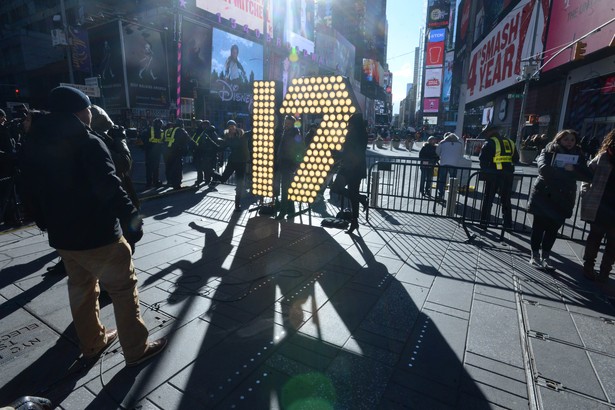 This week, we asked our Politics & Policy Daily readers to share their plans for 2017. Dozens of readers sent in their goals for the new year, and many resolved to become more politically engaged. Here are a handful of our favorite responses:
From Tom Lucas, 42, manager of a reinsurance brokerage firm:
My resolution in 2017 is to take less information at face value and to delve deeper into topics before I form an opinion. I think this will give me a broader perspective on issues and allow me to understand both sides of a debate.
Joanne Allard, 58, from Tucson:
I've recently decided to try and make eye contact with and pass along a cheerful well-wish to people I ordinarily ignore. I'm talking "hellos," "good afternoons," "lovely weathers," etc., with an emphasis on projecting genuine interest. I just got to thinking one day that I tend to avoid contact with people who look as though they'd staunchly disagree with my politics, and it occurred to me that maybe I could help make next year a better one by trying to connect in a positive way.
From Maura Lynch Rubley, 37, high school teacher of government and law:
I have two resolutions for 2017. The first is to find more ways participate in preserving the great American experiment of democracy. The second is to spend more time with my students talking about the importance of reading a variety of reliable news sources, and avoiding both fake news and echo chambers.
Patty Ware, 55, retired from a career in social services:
Normally, I don't make resolutions for the New Year. This year, I will work hard to stick with two: