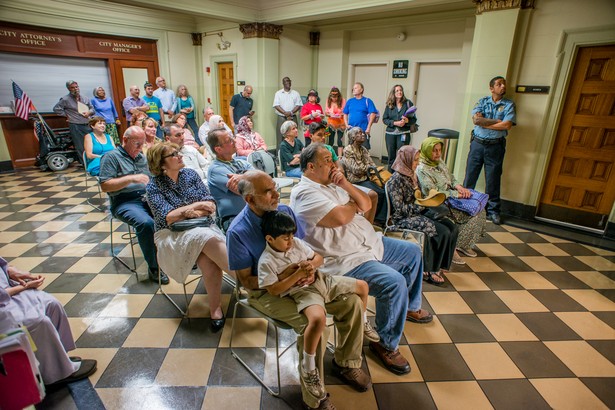 I mentioned yesterday that several local initiatives could mean as much to their communities or states as the outcome of most national races. The two historical examples I naturally think of are from California, Propositions 13 and 187. Prop 13, which was passed nearly 40 years ago, strictly capped property taxes—and in so doing helped shift California's public schools from among the best-funded in the country, as they were in my school days, to among the worst.
Proposition 187, which was passed in 1994, limited public services for illegal/undocumented immigrants. It was a Republican-backed measure, championed by then-governor Pete Wilson, and was very unpopular with Latinos. You can't prove exact cause and effect, but there's no denying this change: In the decades leading up to Prop 187, the California of Richard Nixon and Ronald Reagan was a reliably Republican state in presidential elections. Since then, coincident with its growing Latino population, California has been the Democrats' most important bulwark. (In the 11 presidential elections from 1948 to 1992, Harry Truman through Bill Clinton, California went Democratic only twice. In every election since then the Democrat has won, with margins that keep going up.)
Two of the measures I mentioned yesterday were city-wide. One is San Bernardino's long-overdue reform of its dysfunctional city charter, via Measure L on today's ballot. The other is Stockton's attempt, through its Measure M, to approve a very small (quarter-cent) sales tax increase to fund libraries and recreation centers for young people and families who now badly lack them.
Stockton, once a site of commercial and industrial wealth, has become one of California's poorer cities. Many of its people are immigrants; the population mix is roughly "40/30/20/10," or roughly 40% Latino, 30% white, 20% Asian, and 10% black. "We're the most diverse medium-sized city in America," Mas'ood Cajee, a Stockton dentist who is one of the leaders of the Yes on M movement, told me yesterday.