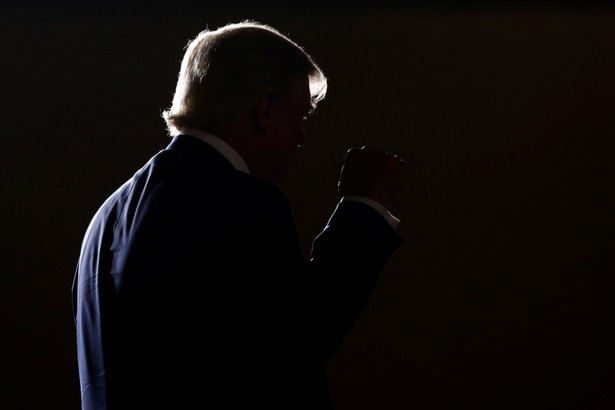 Today is finally Election Day, mercifully. Our tireless politics team is live-blogging events throughout the day and into the night. Over the past several weeks, scores and scores of your emails have poured in, covering a wide array of campaign topics, so here's one final roundup of your smart opinions and analyses as the polls open this morning. (They're already closed in Dixville Notch, New Hampshire, the first vote in the nation, and in that tiny hamlet Clinton beat Trump in a landslide, 4-2—a harbinger, we hope.)
Most recently we had a roundup of reader reaction to the Comey aftermath, and a new reader makes an interesting point here:
FBI agents ran to the nearest reporter to leak about potentially damaging material about Clinton. IRS employees, some of whom certainly had access to and knowledge of Trump's tax returns, never said a word. Maybe they're all secret Trump supporters, or maybe IRS employees demonstrated more integrity than our nation's supposed best and brightest law enforcement agents.
Another reader similarly wonders:
Why is there no MSM coverage of Trump having to face Judge Curiel on November 28 over fraud and racketeering charges for Trump University? [Though it's important to note they're civil suits.] If this were about Clinton, it would have been a shark fest descending on her.
This next reader quotes Fallows in "2016: The Year Latinos Saved America?," a note from Saturday on the surge of early voting in Nevada (subsequently boosted by a Hispanic voting surge in other parts of the country, most crucially Miami-Dade County):
"Latino Americans have long had higher-than-average rates of service and sacrifice in the U.S. military. In 2016, they may be defending American freedoms in another way."

Amen! I hope Nevada early voting is truly a bellwether for a landslide of revulsion toward Trump. Assuming Wednesday brings a reason to celebrate with a burst of adrenaline from a near-death experience, I hope we have the maturity to reflect on the two big questions from this horrible experience:

1. What is wrong with our political system that we nominated two such untrustworthy candidates?

2. How do we protect America from current and future versions of Trumpism?

David Frum's argument that we can't afford to tear down the very institutions that protect America from fascism and despotism is worth emphasizing in all the post-election analysis. As Bill Maher rightly pointed out on Friday:

1) Democrats must share the blame for crying wolf by grossly exaggerating their descriptions of Bush, McCain, and Romney, so when a truly horrific candidate emerged, it sounded like typical Democratic bluster, and

2) The Mormons got it right early-on, saw Trump for who he is, and took a stand. They showed courage to speak the truth when GOP politicians showed self-serving cowardice and hypocrisy by putting their self-interest ahead of America's interest.
Regarding the Mormons' principled stand, here's the rest of Bill Maher's rant against Evangelicals supporting Trump despite his deeply un-Christian character (a topic previously tackled by readers):
For more on Trump's character, a reader in San Diego writes:
Thank you for fodder for excellent conversations! I have a theory about Donald Trump that I haven't seen mentioned anywhere else, and it's about the fact that, before the election campaign, he'd only seen the highly scripted and edited versions of himself on TV. Maybe he doesn't recognize himself because he'd never seen himself portrayed as he really is.
For a big dose of scripted Trump, check out the "best firings" compilation from The Apprentice seen below. (One of Trump's early quotes is ominously ironic: "The problem is that Bradford made an impulsive decision—a stupid, impulsive decision. Frankly, if you were running a company and made that kind of a decision, you destroy that company, instantaneously.")