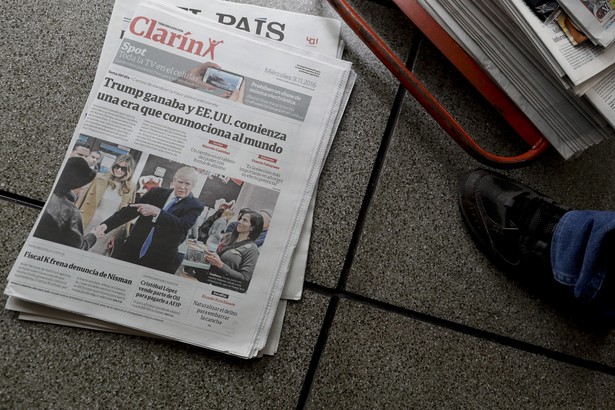 Our latest look around the world takes us to Argentina:
Hello, I'm Boris from Buenos Aires, and I want to bring a different Latin American (South America) perspective to the U.S. elections, if my knowledge allows it. This was a year of deep changes to the region, as exactly 12 months ago Mauricio Macri won against Peronist heir Daniel Scioli in a upset election. Then were the elections in Peru and the ouster of Dilma Rousseff in Brazil. And now the world is changing again, with two important questions for the Southern Cone that a Trump's victory raises.

The first one is the hemispheric question. Macri's slogan last year was "to open Argentina to the world," especially with the United States. The "PJ," the Peronist party, was protectionist like Trump and an ally of Russia and China. When Macri won, Obama visited Buenos Aires as Bill Clinton did it two decades ago. Susana Malcorra, our secretary of state, wished publicly on Monday for a Hillary Clinton presidency.

After Rousseff's impeachment a couple of months ago, Michel Temer [the new president of Brazil] and Macri developed an understanding to join the regional bloc, Mercosur, to a free trade zone such as the Pacific Alliance, TPP, or a free trade deal with the U.S. and the E.U. Now nobody know what will happen because with the last Republican U.S. president, Washington basically forgot about the region except to fight with Venezuela. Two important governments in dire need (both Macri and Temer face great internal opposition that has Russia's backing) are seeing how their principal path to victory is closing because of bad timing.