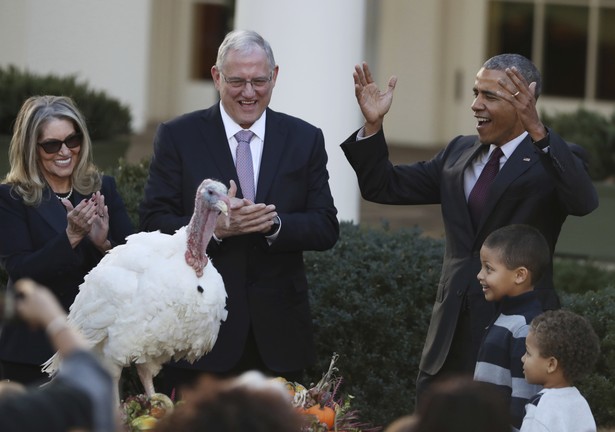 We can all agree that 2016 has been a long year, but this week, we asked Politics & Policy Daily readers to explain what they're most thankful for in the world of politics.  Here were some of our favorite responses:
Miriam Helbok said she's grateful for Bernie Sanders's campaign because it "energized and perhaps even awakened thousands of young people to the importance of taking an active part in maintaining our democracy."
For several readers, including David Lippman, Sheriff Joe Arpaio's loss in Arizona was "the only piece of positive news in a horrifying political year."
Carl Dennis writes:
One of my favorite political responses this year happened as a result of one of the greatest tragedies in American history. After the shooting in Orlando at a gay bar, the outpouring of support and love expressed by political figures of both parties from President Obama to GOP figures gave me a glimmer of hope that in spite of our differences, we will be able to come together to support one another.
Grace Lutfy had a whole list of 2016 positives: