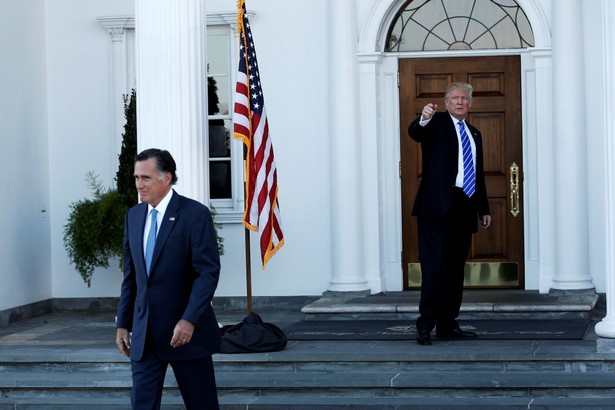 Back in May, I kicked off a Trump Time Capsule series, designed to note what we knew, when we knew it, about the man who was trying to become president. Earlier this month, just before the election, I wound up the series with installment #152.
From the beginning I imagined this as a temporary, moment-in-time project. To be honest, I wasn't sure whether it would last beyond 10 or 15 entries. Now that the race is over and the reality of the 45th presidency is sinking in, every day I've received numerous notes like this one:
I saw a clip of Paul Ryan the other day, blithely dismissing concerns about Trump's kids running his business and being part of the transition team. The thought occurred to me: This should be in the Trump Time Capsule.

Really, why did the Trump Capsule end? I know it was to record abnormal aspects of his campaign, but it was also a way to pressure and shame Republican leaders, by making them—and the public—fully cognizant of what they were supporting. I feel like we need that now. You're still mentioning abnormal things that Trump is doing in the transition. I think it's important for the public to know and to prod Republicans.

Also, if you would seriously consider restarting this, can make a suggestion? What about having a conservative/Republican join you in this? (Think of someone like Alan Simpson.) This would be a booster shot to the project, inoculating it against the liberal bias virus. This could give more authority to your observations. Actually, it'd be great if a group of journalists, politicians, academics from across the political spectrum could band together and speak in one voice on these issues.
Good question. Answer after the jump.