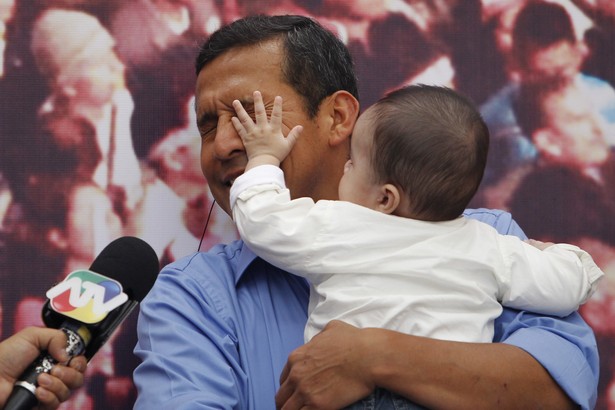 Many of you have responded to Olga's call for stories about why you decided to have kids or not. One mother writes, "I know what it's like to be undecided":
When I was 37, my husband and I had been trying to get pregnant for six years on and off. We were really on the fence—try fertility treatments, or just live an unencumbered child-free life? Both options seemed okay.

I'm afraid this sounds selfish, but more than legacy or any other reason, I wanted to know firsthand what it was like to be a parent. It felt like I'd be missing out on a huge part of the human experience if my husband and I chose not to have a child.

Anyway, we took the necessary fertility measures, had a baby, and being a mother to this little boy is so much better than I could have imagined. Sometimes I think about how close we came to giving up on parenthood and I can't believe it.
Of course, fertility measures can be costly and stressful, as our readers who have shared their experience with infertility can attest. If money was the deciding factor in your choice about parenthood, we'd like to hear about it.
For this next reader, it took some firsthand experience with childrearing to decide she didn't want any biological kids of her own:
I never really gave it much thought: I assumed I'd have kids some day when I was older and married, just like everyone else. When I started dating my now-husband, who has kids, I thought it would be fine—I had worked as a nanny and thought I was good with kids. But I wasn't, and it was horrible.

The never-ending stream of chores that somehow quadrupled when they came to visit was overwhelming. I was clearing breakfast while trying to make lunch and wash ridiculous quantities of clothes, while the TV blared cartoon music and someone would be shouting "Daddy, watch me do this!" I am not a crier, but several times during each visit, I went into a bathroom and allowed myself a quick three-minute sob fest.

It was exhausting, and it would repeat day after day. I enjoyed none of it; I just grimly set to get through the days. When they'd go home, I would burst out in tears from relief.

And they weren't bad kids! They were completely normal, well-behaved children who just needed to be taken care of by the adults. I have no illusions that my own kids would somehow be easier or better. Probably worse.

That's when I started thinking: I don't want this.