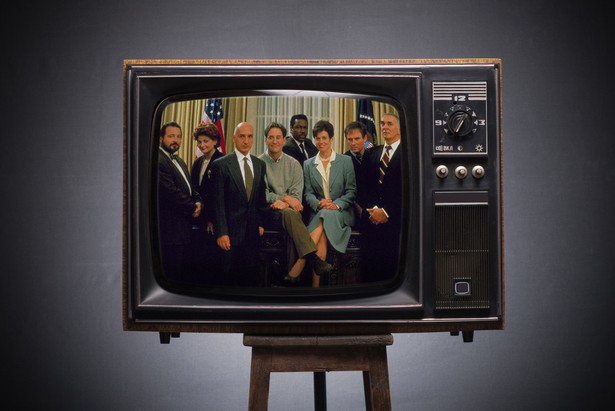 We have come full circle, friends. The election is drawing to a close, and, with it, Political Theater. So we're going to end where we started: with Dave, the ultimate White House fairy tale.
The 1993 Ivan Reitman film, if you'll allow me to borrow from that original note, goes like this:
Dave Kovic, owner of a temp agency in Georgetown, happens to look almost exactly like President Bill Mitchell—so much so that, in his spare time, he moonlights at parties and car-dealership openings as "the president." But when the real Bill Mitchell has a stroke that leaves him in a coma, Dave, under the direction of two scheming West Wing advisers, steps in so that the Mitchell administration can continue despite its lack of Mitchell himself.

I know that doesn't sound like much of a fairy tale, but here's the real magic: Dave, the Regular Guy, ends up being a better president—more practical, more ethical, more compassionate, more fun—than the person the American public had actually elected to office. Dave is Cinderella, basically, only with a bulletproof limo instead of a bedazzled pumpkin.
The whole thing is cheesy and ridiculous. And it, like Head of State before it, celebrates the romance of the outsider in American political life—the very contemporary notion that there is something gross about "career politicians," and that there is something to be celebrated, at the same time, about someone with no political experience being given political power.
Here's the trailer:
We'll be watching Dave today, Wednesday, 11/2, starting at 6:30 p.m. East Coast time. (The movie is streaming on Amazon, iTunes, YouTube, Google Play, and other digital platforms for $2.99.) If you're free to watch it at the same time, please join in! I'll be tweeting some initial thoughts about it then, with the hashtag #AtlanticPoliticalTheater. As before, though, watch it whenever is good for you, and join the conversation whenever you'd like—via Twitter (I'm @megangarber) or via an email to hello@theatlantic.com.