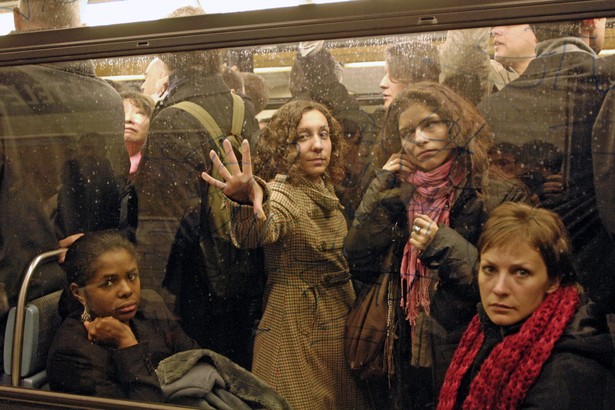 In a previous note, a reader wondered "what might happen if one refuses to smile." Here are some readers who did refuse—and then responded forcefully to the men who'd solicited their smiles. Sarah writes:
We all have these stories, don't we?

Long ago, I was out at a bar with some friends when a Nice Guy decided to be cute with me. My attention had wandered and this, apparently, was unacceptable. So Mr. Nice Guy grabbed me by both shoulders, shook me, and yelled "Hey! Smile!"

This happened a month or two after I had been sexually assaulted. I've never liked being touched without my consent, and that was particularly true at this point in my life. I reacted instinctively and pulled back to lay Mr. Nice Guy out flat. I stopped myself before my fist connected with his face, but—too late.