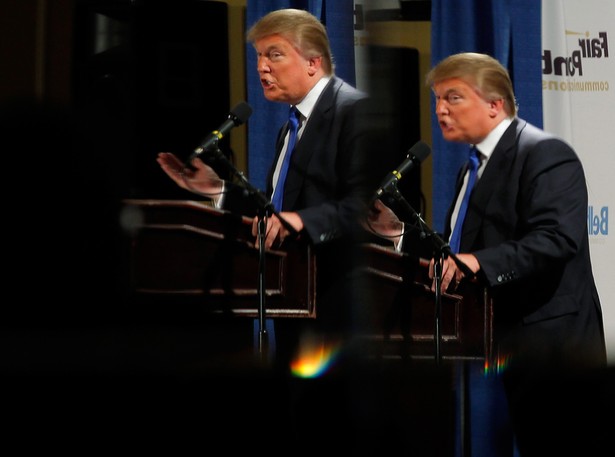 More readers are building on the projection argument that Fallows outlined in Time Capsule #142: "that 'projection,' in the psychological sense, is the default explanation for anything Donald Trump says or does"—that he accuses people of sins that are far more his own. Reader Tom contrasts Trump's approach with recent history:
I may be saying the same thing in a different way, but Mr Trump has been engaging in what I've thought of as a new style of political attack.

"Rovian politics," named after Karl Rove, was taking on your opponent's strengths and attacking them head on to negate their advantage (e.g. "Swiftboating" John Kerry to attack his war record and turn a strength into a weakness).

In "Trumpian politics" you take your weaknesses, exaggerate them, and accuse your opponent of possessing that weakness. Is womanizing a potential weakness of yours? Accuse your opponent of being much worse than you were, making yourself look good (at least in your own mind) by comparison. Temperament? Accuse your opponent of being completely unstable to divert attention. Old enough to be the oldest person ever elected to a first term? Accuse your opponent of being weak and sickly.

By exaggerating your weaknesses and targeting your opponent with the same, you not only attack them with something they consider important but you potentially make yourself look good by comparison.
Sandra notes another example of projection:
A minor thing, but Trump may well have lied about his weight. After the Dr Oz show, the number 267 pounds was floating around. Apparently a few studio audience members said that was the weight that was mentioned from the medical report. It could easily have been doctored before the screening. Plus he added an inch to his height to get himself into the merely overweight category.

So the fat-shamer in chief lies about his weight and probably falls well into the obese category. Weigh-in before the next debate perhaps?
This next reader, Joe, poses a compelling and disturbing question:
Reading the latest entries about Trump's habit of projection and his latest assertions that the election is "rigged," I can't help but draw a horrifying extrapolation: What if Trump's allegations about Democrats and the media rigging the election are themselves projection?