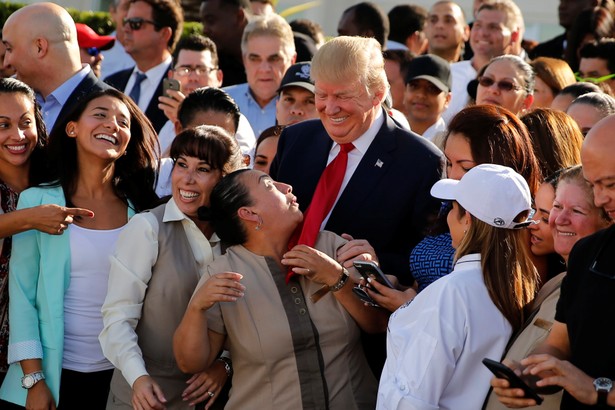 Yesterday, in installment #148 of the time capsules, I contrasted circa-2008 videos of a (comparatively) thoughtful-sounding Donald Trump with the splenetic buffoon we see today, and asked, What happened?
Readers offer three hypotheses.
1) You're fooling yourself. There's no change. From a reader in California:
I differ with your take on Trump's comments about the movie. (Caveat: I have a serious problem watching film at all.) I'm not interested in cinematography, never mind Trump's views of same. However, your statement, "For any rich person to say these things about the movie would be something," is simply mistaken. Trump isn't saying anything about "the movie." He's riffing on his own self-absorbed impressions of wealth, women, and personal relationships. He makes one bland remark about the camera's emphasis on the extent of the table ...

In sum, "this other Trump" is not by a stretch another Trump. He's the same Trump, but at the time one who wasn't running for POTUS.
FWIW, what struck me about Trump's "Rosebud" comments was not his assessment of Citizen Kane as a film itself but rather his allusions to the distancing effects of wealth. Through the past year, we've heard him say "I'm really rich!" (or used to, back in the "self-funding" days). We still hear him say "I'm so smart" and "I have the greatest temperament." It's a different tone in these clips.