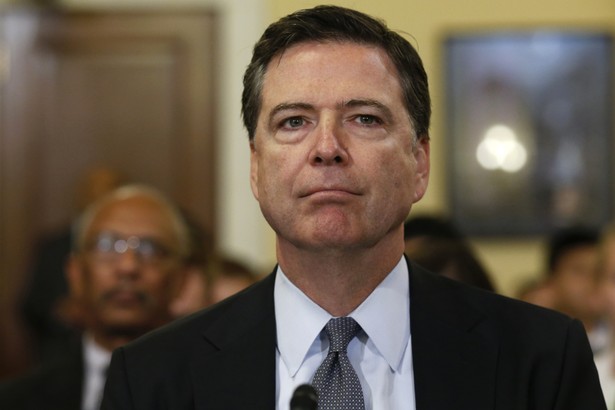 The rules in politics haven't changed that much in recent years. What has changed is adherence to norms, in an increasingly destructive way.
I made that case, using examples different from the ones I'm about to present here, nearly two years ago. The shift in norms is also a central part of Thomas Mann's and Norman Ornstein's prescient It's Even Worse Than It Looks and Mike Lofgren's The Party Is Over, plus of course Jonathan Rauch's "How American Politics Went Insane," our very widely read cover story (subscribe!) this summer.
Today's examples:
—Before 2006, use of a Senate filibuster to block legislation or nominations was an occasional tool-of-the-minority, not a routine practice. Now it has become so routine and, well, normalized that a story in our leading newspaper can matter-of-factly say, "It actually takes 60 votes to bring a Supreme Court nomination to the Senate floor." Actually it takes 60 votes only if there is a filibuster, which didn't use to be normal. Inconceivable as it now seems, three of Ronald Reagan's nominees—Justices Scalia, Kennedy, and O'Connor—were approved unanimously. Most Democrats in the Senate disagreed with some or all of their views. Not a single Democrat voted against them.
—Before February of this year, the universal assumption was that a sitting president's nominations for the Supreme Court would be considered, although of course they might be voted down. But before the sun had set on the day of Antonin Scalia's death, Mitch McConnell had made clear that the Senate would not consider any nomination from the 44th president, and since then John McCain and others have suggested that, depending on who becomes the 45th president, her nominations might not be considered either. (For historic reference you can see an official list here, showing relatively prompt consideration up-or-down of previous nominees.)
—Before this year, the norm through the post-Watergate era was that any major-party presidential nominee would make tax-return information public, in enough time before the election for voters to consider the implications of income sources, debts, donations, and other entanglements. Donald Trump has flatly refused, and his own party's members barely bother to mention it anymore.
—Before this summer, sitting Supreme Court justices, no matter how evident their partisan leanings, avoided publicly taking sides in upcoming elections. Ruth Bader Ginsburg ignored that norm by saying in July how much she hoped Donald Trump did not become president. To her credit, and in contrast to these other cases, within a few days she belatedly honored the importance of this norm by apologizing for her remarks.
***
The official rules didn't change in these circumstances. The norms—that is, the expectation of what you "should" do, what you "really have to do," what is the "right thing" to do, even if the letter of the law doesn't spell it out—have changed. For its survival, a democracy depends on norms. That's why the shift matters.
And that is the context in which I think about James Comey's plunge into electoral politics, with his announcement about whatever "new" Clinton-related email information the FBI may or may not have found.