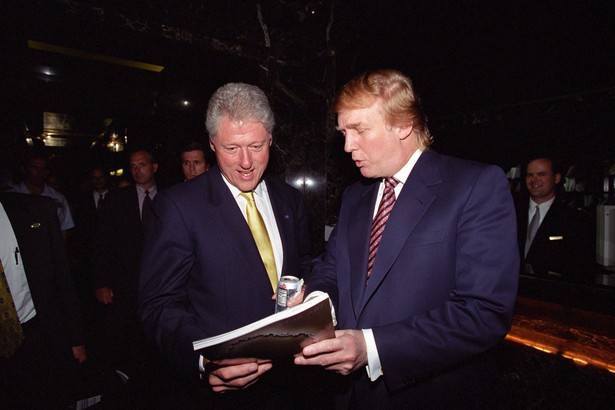 With only 13 full days to go until the election, with many millions of early votes already cast, and with polling trends appearing to run against Donald Trump, it's time to begin tapering off the Time Capsules™.
Pro or con, everyone knows as much about this candidate as anyone could need for making a choice. The accumulating public record about Trump's thoughts and temperament, while the country was deciding whether to make him its president, is what I've been trying to keep up with in this series, starting five months (!) ago.
So with the proviso that I'm now looking for developments unusual even for Trump—not just another raft of misstatements, not "just" another charge of financial or personal misconduct, not just another illustration of the speared-fish wriggling of Republicans like Paul Ryan impaled upon their support for Trump—here is today's video-heavy installment.
***
First, an unexpected side of Trump for those who are awash in his 2016-campaign persona. In my story about debates in last month's issue, I mentioned how brutally simple Trump's language has been in campaign speeches, interviews, and debates. Simple words, simple sentences, simple thoughts. One surprising exception, as I mentioned back in installment #10, was Trump's impromptu and nuanced discussion of the tragedy of Harambe, the now-famous gorilla shot to death at the Cincinnati Zoo.
Here's another, more extended example: Trump discussing the symbolism of "Rosebud" in Citizen Kane, in a clip by the famed Errol Morris (Fog of War etc) nearly a decade ago.