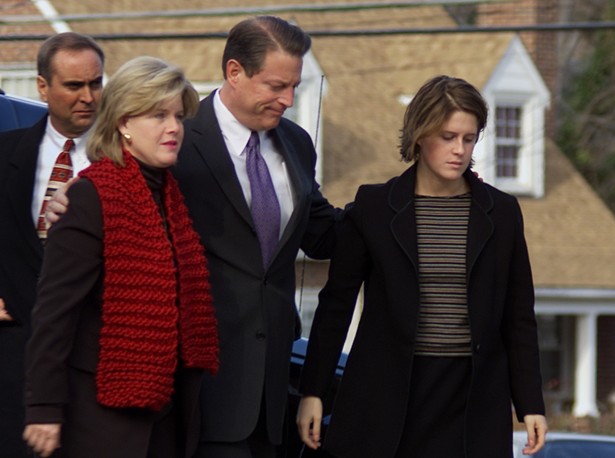 The greatest threat Donald Trump poses to the republic is that he might become president. With each passing hour and excess, and each new on-the-record witness to his mistreatment of women, the likelihood of that disaster goes down.
But in the past 16 months he has already done profound damage to the democratic process and the civic fiber. This installment is about one still-unfolding form of the damage. The next, #144, will be about another that could be even worse—unless something none of us has foreseen happens in the meantime to crowd it out.
***
The American fabric of peaceful-transfer-of-power is taken for granted in the U.S. and elsewhere but is more fragile than it seems. As I noted back in installment #139, nearly every presidential inaugural address through U.S. history has emphasized how unusual and crucial this civic ritual is. For an example you might not have been expecting, I give you Richard Nixon, in the opening of his first inaugural address in 1969:
My fellow Americans, and my fellow citizens of the world community:

I ask you to share with me today the majesty of this moment. In the orderly transfer of power, we celebrate the unity that keeps us free.
Five-and-a-half years later, in a televised address explaining why he would become the first president ever to resign the office, Nixon again paid homage to rules-above-men, country-above-party. To put that differently: Even Richard Nixon, for all that he did to undercut rule of law, observed the need to support regular civic order, and the primacy of established institutions, in his public remarks. The night before he resigned he said (emphasis added):
In all the decisions I have made in my public life, I have always tried to do what was best for the Nation. [JF note: Well, maybe. But in context you can give him this.] Throughout the long and difficult period of Watergate, I have felt it was my duty to persevere, to make every possible effort to complete the term of office to which you elected me.

In the past few days, however, it has become evident to me that I no longer have a strong enough political base in the Congress to justify continuing that effort. As long as there was such a base, I felt strongly that it was necessary to see the constitutional process through to its conclusion, that to do otherwise would be unfaithful to the spirit of that deliberately difficult process and a dangerously destabilizing precedent for the future.

But with the disappearance of that base, I now believe that the constitutional purpose has been served, and there is no longer a need for the process to be prolonged.
That statement by Nixon was one of two crucial acknowledgments in modern times of process over person, country over party, by people who (in their very different circumstances) would have preferred to stay and fight. The other, of course, was Al Gore's decision to accept the Supreme Court's politically driven decision to stop the Florida recount and effectively declare George W. Bush president in 2000.